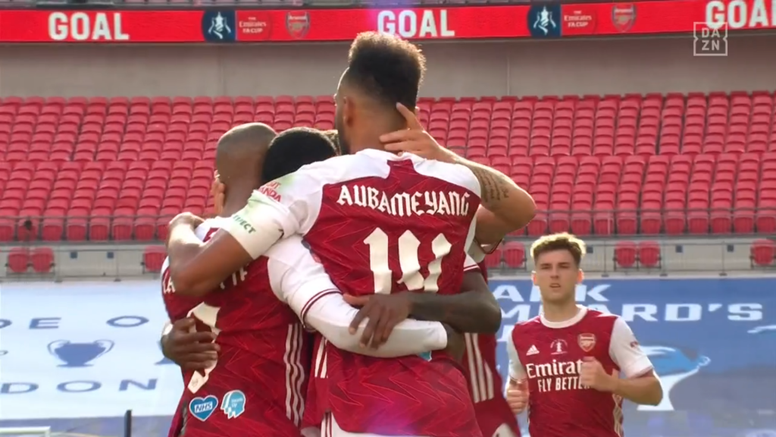 The coincidence after the goals from Pulisic and Aubameyang
Pulisic and Aubameyang scored in the FA Cup final, in that order, in a first half that ended in a 1-1 draw thanks to some goals that contain a coincidence.
Both are ex-Dortmund players and shared a dressing room in the 2017 German Super Cup against Bayern.
That game ended in a 2-2 draw with the goals precisely from Pulisic and Aubameyang. However, Borussia ended up losing on penalties.
Three years later and almost on the same day, both players have scored again in a final, although the difference is that they play for different teams.
That Super Cup final was on 5th August, while the FA Cup final has been four days earlier.
Aubameyang levelled the match thanks to a penalty in which he tricked Caballero, who was the starting keeper with Kepa on the bench.