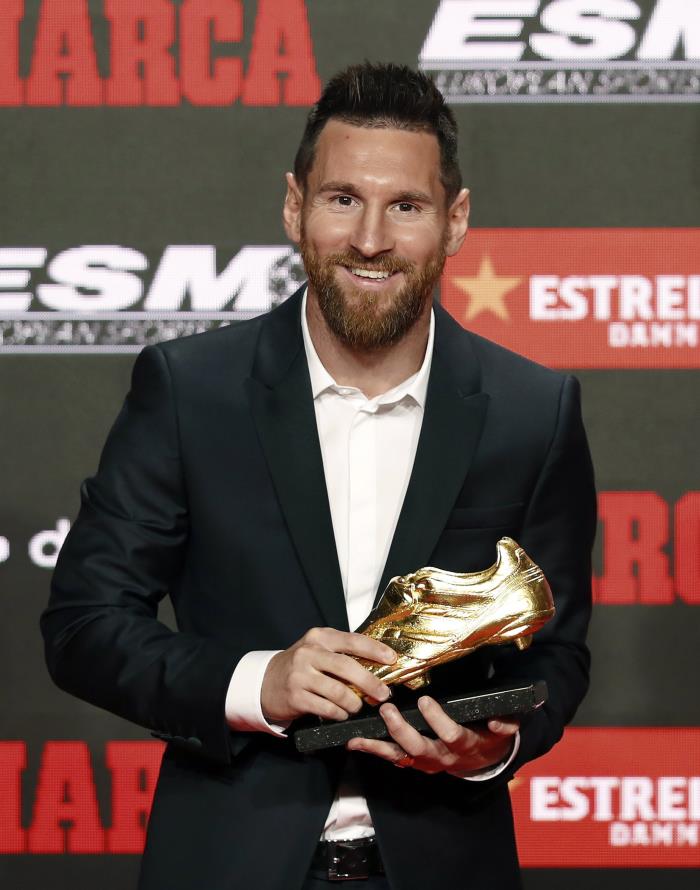 "The Champions League is special and La Liga is the most important"
Messi wanted to thank the help of his team, represented in the ceremony by Luis Suarez and Jordi Alba, in helping him win the award. "Luis and Jordi have been important in me winning this prize for another season. Without my team, without my teammates I would have never be able to win even one. Although it's me who has picked up the prize, it's recognition of the whole dressing room's work," the number 10 for Barca said.
At the old Estrella Damm factory, an arena which has become the ceremony's traditional home, Messi collected his third consecutive Ballon D'or, something no other footballer has ever achieved.
No one - Cristiano Ronaldo is the one who is closest behind with four - has won it six times like the Argentine. The last one, after winning it in 2009-10, 2011-12. 2012-13, 2016-17, 2017-18, comes after netting 36 times in La Liga last season, three more than what Kylian Mbappe got at PSG.