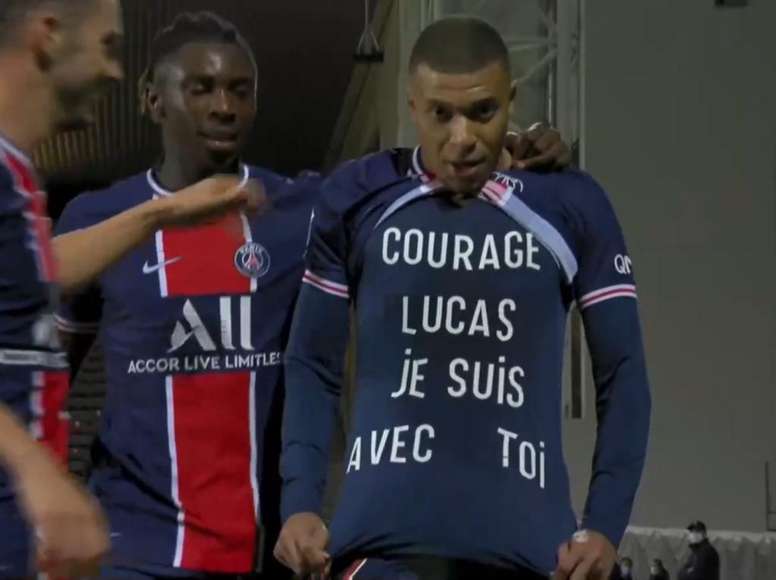 The boy who Mbappé dedicated his goal to passes away: "Lucas is now with the stars"
Lucas' fight against cancer has sadly ended. Mbappé said it in a message published on his official Twitter account in which he sent his condolences to the boy's family, who with whom, he personally had a very close bond.
"With much feeling, I inform you that Lucas has gone to join the stars. It is very difficult to find the words, but it is necessary to pay tribute to this boy full of love, sympathy and, above all, courage who taught me so much and with whom I cultivated a strong bond", the PSG forward said.
It isn't the first time he has referred to him in public. In the Ligue 1 match against Nîmes, he dedicated a goal to him to transmit strength to him, aware of his history of overcoming. This put him on the lips of many in France and messages of support multiplied.
Mbappé accompanied the message he wrote on Twitter with a couple of images of him with Lucas when he was in the hospital. The footballer also attached an image of the shirt he used to dedicate that goal to him in the French competition.
October 22, 2020