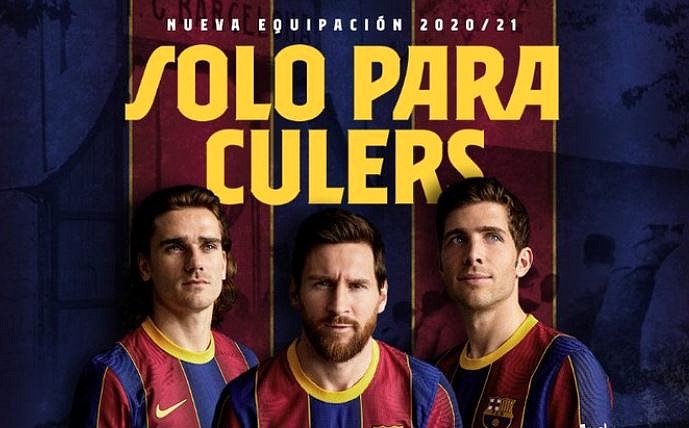 The biggest absentees from Barcelona's new kit presentation
Although there were already some leaks, Barça finally presented their kit for next season. The announcement was made with posts on social media with the team's biggest players, with Messi in front and centre.
Others like Griezmann, De Jong, Sergi Roberto, Pique or Busquets also monopolized the spotlight. However, some absences have caused some questions to be asked.
Essential figures in the daily life of Barça such as Vidal or Rakitic do not appear in the video. Luis Suárez, who does not appear in the main campaign, does not have too much protagonism either, although he does appear on the official website.
Other names like Dembelé or Umtiti, who have lost prominence in recent years, were also absent.
Many take this as an indication of possible departures. Some names like Vidal, Rakitic or Umtiti are the ones that have been talked about the most in the last weeks about their possible exits...