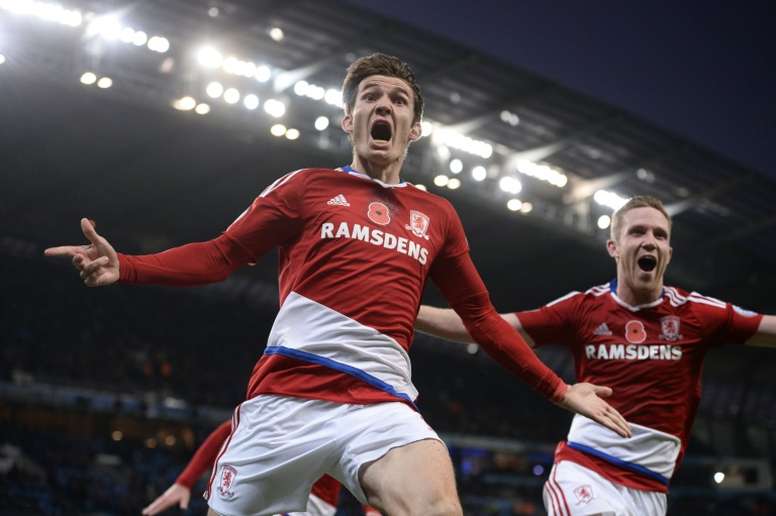 The Best Soccer Bets Ever Placed
Soccer is a very popular sport to punters due to the entertainment and thrill it brings. This explains why there are roughly 3.5 billion soccer fans around the world. One can make quite a fortune if he chooses the right bookmaker with attractive odds and also makes the right decision betting on a soccer game. You can always compare bookmakers and their betting odds on bookmakers.net. Making the right decision always with these things is crucial if you want to be a successful punter. That said, it's not surprising that betting on soccer games become quite popular as well, and such activity has led to some insane bets with really insane winnings, some of which are as follows:
Brave Guy
2011 was probably the best year for this unknown punter. The gutsy gambler took the ridiculous choice to set a £2.50 bet on a 9-match accumulator. As the wager revealed, it was even more astonishing as the bettor favored underdog teams to win like Blackburn and Wolves. Also, the accumulator bet includes a match in Copa del Rey between Barcelona and Athletic Bilbao.
Surprisingly, this punter picked a draw considering that one of those teams have Lionel Messi, Xavi, and Andres Iniesta who've just been selected in the top three positions of the FIFA Ballon d'Or the previous year. Barcelona was cruising for a 1-0 victory until Fernando Llorente scored the equalizer in the dying minutes of that game.
Thanks to the Long Shot Maker
Xabi Alonso was an ex-Liverpool midfielder who gained popularity for his spectacularly long-range shots. Due to that fame, in 2006, a punter named Adrian Hayward placed a wager on him getting a goal from his own half at any given moment on that season.
The bookmaker presented Hayward odds of 125 which he accepted and put a bet of £200. Then the day came, Hayward's prayers answered in the 3rd round match of FA Cup when the Liverpool faced Luton. Not only did Alonso lead the come from behind win, he also scored from his own half which gave Hayward an astounding amount of £25,000. Now that's one pretty impressive betting.
The Almost Millionaire Pensioner
A retired citizen from Pembroke in West Wales almost bagged a million pound when he fell a game short from a standard bet of £1. The punter had correctly projected the result of 14 out of 15 soccer action over the weekend. He even accurately predicted the outcome of the North London Derby.
His only downfall was when the Manchester United got defeated by Liverpool. He needed Manchester to win, but unfortunately, it didn't happen and had to settle for a £72,000 prize. Still, not bad of a payout which is brought on by a £1 bet.
Instant Millionaire
It's quite rare for a punter to became an instant millionaire due to a soccer bet placed. However, this case actually happened to a kitchen fitter named Daman Chick of England as he became one in 2006. Chick placed a £5 wager at BetVictor £1m Goal Competition, predicting that Portugal's Eder would score the winning goal in the 109th minute of the UEFA Euro final match against France. The 32-year-old didn't know he won until three days after the match.
A Goal is Everything
Almost all punters like to bet on two teams to score. A Wolves fan liked it even more after his 15-match BTTS accumulator earned him a whopping £112,500 from a £15 wager. Brian Matthews just backed all the team in his 15-game pick to score a goal. The greatest piece of the winning stake was the last goal in the stoppage time when Marten de Roon of Middlesbrough scored an almost impossible goal that resulted in a draw against Manchester City.
The intensity and drama of that game were undeniably great. Due to this win, Matthews was able to purchase a new car, pay his entire mortgage, and celebrate his dream wedding.
The Comeback
A £5,000 win isn't going to put you on the edge of your seat. However, it's good enough aiming for what looked like a period of frenzy at that time. For some out of this world reason, in the 2010 African Cup of Nations, an optimistic punter placed a £5 bet with odds of 1-100 on Mali clawing back from a 4-0 hole against hosts country Angola with only 11 minutes left in the game.
This somehow seemed to motivate the Malians as they scored four straight goals, two in the stoppage time. This was one of the greatest comebacks of all-time which left that customer wishing he should have placed a bet much more.
The Lucky Rookie
A man from London named Steve Sales won a total amount of £60,000. What makes this remarkable is his limited knowledge of the tournament. But even if that was the situation, the jobless father settled to place a £1.40 wager that Dundee, Ross County, and Inverness would all be victorious in a 7-0 score in their 2nd round League Cup 2016. Amazingly, all three teams cooperated and the 54-year-old punter seemed like a man came from the future.
A Genius Maltese
People from Malta are not specifically known for their expertise on kicking, but in terms of wagering, they're up there with the best. A local from this beautiful Mediterranean island was the winner of one of the richest payouts in the world of soccer betting.
He accurately predicted the results of 19 matches throughout the whole of Europe in 2011. It was the winner from Glenn Johnson of Liverpool against Chelsea that sealed his win and earned him an astounding amount of 683,739 euro from a 1 euro bet.
The In-game Miracle
Wagering in the middle a soccer game had become more widespread among punters, and not so many have capitalized on numerous in-play selections more than an unidentified punter from London. The lucky man seemed like the Nostradamus of soccer as all of the eight results he betted on in a series of Saturday matches in 2014 were spot on. This included a draw between Stoke and West Ham. At the time he placed a bet, the Hammers were trailing a 0-2 deficit. What seemed to be a second sight actually ended up with him profiting £650,000.
The World Cup Surprise
One of soccer's unforgettable shocks happened in a semi-final match of 2014 World Cup. Germany completely annihilated Brazil and one anonymous fan apparently saw that coming. Not only did he correctly guess that the host country would lose to the eventual champion, he also accurately predicted that Sami Khedira would score a goal. As the referee blew the final whistle, the gambler earned himself £46,000 from a £20 wager.
The Believing Grandfather
Like trees, there are some bets that need more time to bear fruits. No doubt, Peter Edwards got teary eyed when he witnessed his grandson played for their national team in 2013 against Belgium. Because in addition for being the grandfather of the country's youngest soccer player internationally, he also betted 15 years ago that Harry Wilson would eventually play for his own country, United Kingdom. Andrews £50 bet had turned into a whopping £125,000.
Final Thoughts
These soccer betting stories might inspire you to start your own career being a punter. You may think it's just pure luck. But the truth is, there are several essential decisions you should make when wagering on soccer, such as the specific matches to wager on, what tactics to use, and importantly, which sportsbook offers the best betting odds.