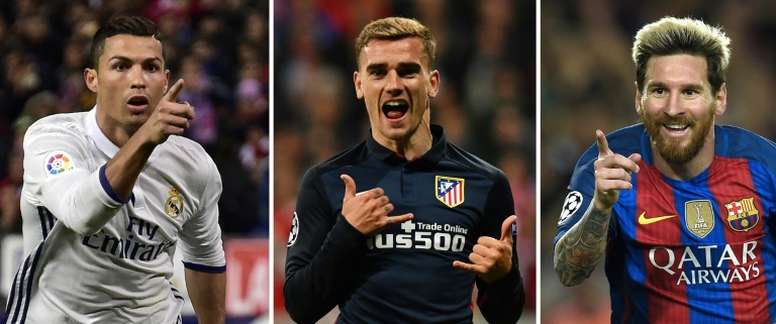 The best player in La Liga is not who you'd think
Everything Griezmann touches seems to turn to gold, or more specifically, goals. After dominating the Celta Vigo backline, scoring a classy goal and grabbing an assist, the Frenchman brought his tally up to a remarkable eight goals in four games.
His performances as of late have not gone unnoticed and now 'Sky Sports' have proven his mammoth impact in the league.
According to their power rankings, which are calculated by converting 32 different statistics into points, Griezmann's form over the last five games has been unparalleled.
The top 5 are as follows:
Antoine Griezmann: 11,214
Cristiano Ronaldo: 10,045
Lionel Messi: 9,298
Luis Suarez: 7,941
Neto: 7,732
With the World Cup edging closer and closer, Griezmann will be hoping he can ride his flying form all the way to Russia as France search to claim the coveted gold trophy.