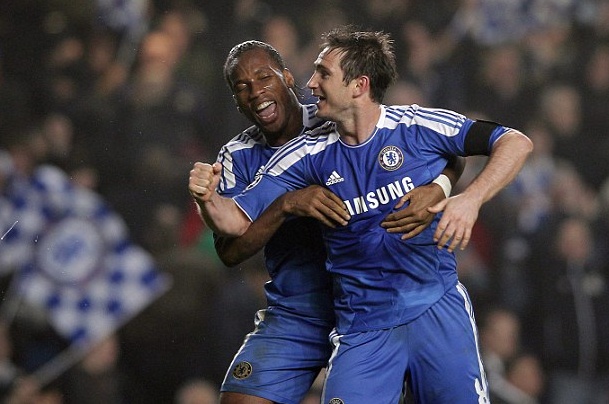 The best Chelsea XI in the Abramovich era
In 2003, Russian billionaire, Roman Abramovich changed the world of football when he decided to buy one of London's football clubs, Chelsea. Since his arrival, Chelsea have spent over 1 billion pounds, bringing in some superb talent, with some of the Premier League's greatest players playing for the London club.
Since Abramovich's arrival, Chelsea have won 5 Premier League titles, (2004-2005, 2005-2006, 2009-2010, 2014-2015 and 2016-2017) 5 FA Cups, (2007, 2009, 2010, 2012 and 2018) 3 League Cups, (2005, 2007 and 2015) as well as the Europa League in 2013 and the Champions League in 2012. That is a total of 15 major trophies in 16 years, with the London club facing Arsenal in Baku in a week's time for the opportunity to make it 2 Europa League titles, as well as a trophy for every season Abramovich has owned Chelsea.
With all these trophies won, and all the money pumped into Chelsea recently, they have of course had some incredible players, we now look at what a best XI might look like for the London club.
Goalkeeper:
Petr Cech:
Cech is without a doubt the greatest Chelsea keeper in the Abramovich era, representing Chelsea from 2004 till 2015, playing 494 times for the London club. He also famously made a penalty save in extra time in the Champions League final in 2012, before diving the right way for every penalty in the subsequent shoot out.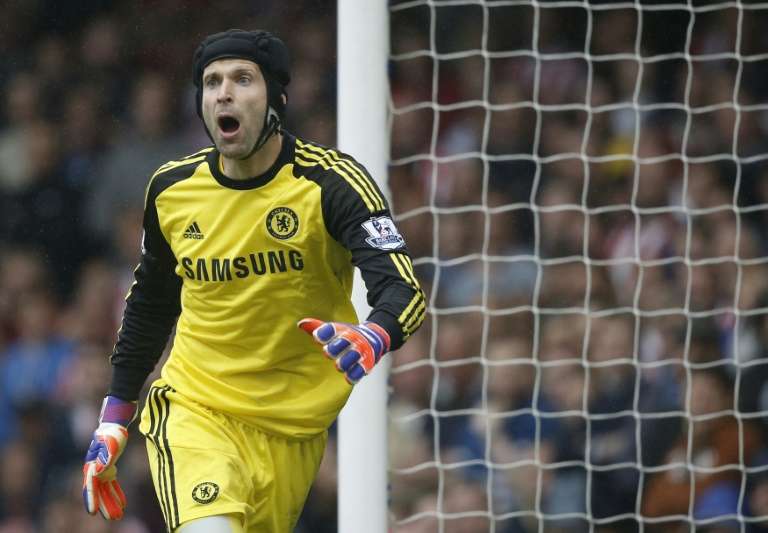 Defenders:
Ashley Cole:
Cole is one of the greatest Left backs in Premier League history. He won an incredible 7 FA Cups in his time and was in the generation of Chelsea players that won every single trophy possible to win. He represented Chelsea on 338 occasions from 2006-2014.
John Terry:
John Terry is one of Chelsea's greatest ever players. Always linked with the slogan "Captain, leader, legend", Terry captained the club to almost every trophy that has been won under Roman Abramovich. Terry played an incredible 703 times for Chelsea in his 17 year spell at the club.
Ricardo Carvalho:
Carvalho was a part of Chelsea's early years under Abramovich, having a starring role alongside Terry at the heart of Chelsea's defence under José Mourinho in his first spell as Chelsea boss. The Portuguese defender played 210 times for Chelsea in a 6 year spell with the Londoners.
Branislav Ivanovic:
Ivanovic was a key man for Chelsea for many years, with the Serbian featuring for Chelsea in some of their greatest days. He scored a vital goal in the Champions League Quarter-Finals in 2012, before scoring the winner against Benfica in the last minute of the 2013 Europa League final. Ivanovic played 377 times in a 9 year spell at Chelsea.
Midfielders:
Frank Lampard:
Another one of Chelsea's great crop, another iconic face in the Chelsea side that went on to lift every single possible trophy. Lampard played 640 times for Chelsea in a 14 year period of success for the Englishman.
Claude Makélélé
An iconic midfielder who changed the landscape of central midfield play, Makélélé was the first in his kind of holding midfielder, with the Frenchman's name still around today, as teams desperately search for someone to fill the 'Makélélé role'. Makélélé played 216 times for Chelsea in a 5 year period.
Michael Ballack:
Michael Ballack is one of Chelsea's best ever all-round midfielders, and is a player that Chelsea have been striving to replace ever since his departure. The German was at Chelsea for a 4 year period, playing 167 times for the blues.
Forwards:
Eden Hazard:
The only player to feature in this team who is still at Chelsea currently, although that might not be for long with Real Madrid lurking. Hazard has been in inspirational form since joining Chelsea in 2012, helping the club to continue to dominate the English game. Hazard has played 351 times for Chelsea since joining from Lille 7 years ago, with the match in Baku possibly his last.
Didier Drogba:
Drogba was an inspiration for Chelsea for many many years. He became known for his vital goals, with goals in FA Cup finals becoming the norm for the Ivorian. His most famous moments were undoubtedly in Munich in 2012, with Drogba scoring both the equalising goal and the winning penalty. He played for Chelsea in two stints, the first one being an eight year one, before the second being a single season. In total he played 367 times for Chelsea.
Arjen Robben:
Robben was only at Chelsea for 3 seasons before moving to Real Madrid, however, he was a key part of the first great Mourinho side and for that he edges out the likes of Joe Cole and Willian. Robben played 106 times for Chelsea in his 3 seasons at Stamford Bridge.