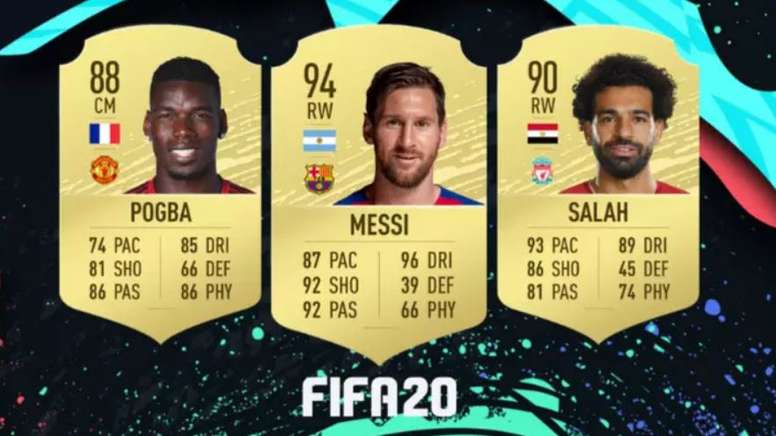 The best 100 players on FIFA have been revealed!
Before the video game can be acquired, EA Sports has started with the data they reveal every year, weeks after the launch: the teaser in the form of the list of the 100 best players.
In the 'top 10' of the list, appear, in this order (from 10 to 1): Ter Stegen, Modric, Salah, Van Dijk, Oblak, De Bruyne, Eden Hazard, Neymar, Cristiano Ronaldo and Leo Messi.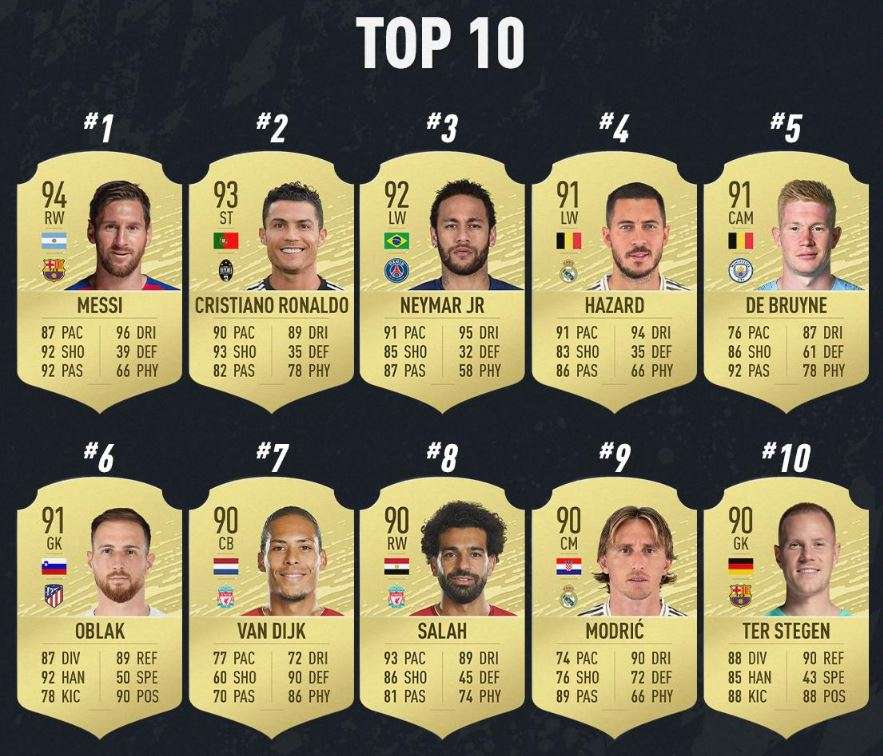 It is striking that, among other things, Cristiano Ronaldo gives first place to the Argentine forward. Although in the previous edition (FIFA 19) both were tied at 94 points, in this, Messi will continue with the same score, but the Portuguese falls to 93 points.
The teams with football players in the 'top 10' are Barcelona (Leo Messi and Ter Stegen), Juventus (Cristiano Ronaldo), PSG (Neymar), Real Madrid (Hazard and Modric), Manchester City (De Bruyne), Atlético Madrid ( Oblak) and Liverpool (Van Dijk, Salah).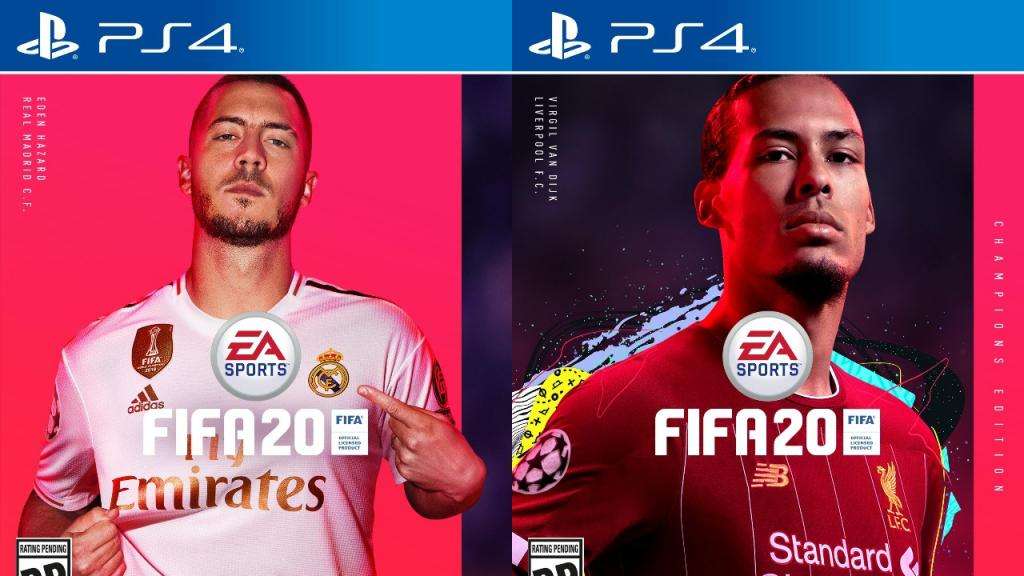 As for the 'top 100', we present them grouped by rating and listed from 100 to 1. These are the best FIFA 20 players!
85 - Ibrahimovic, Saúl, Bruno Fernandes, Ziyech, Allan, Rodri, Milinkovic-Savic, Giménez, Manolas, Koke, Icardi, Carvajal, Alaba, Matuidi, Lukaku, 'Papu' Gómez, Süle, Alex Sandro, Fabinho, De Ligt, Witsel, Robertson, Varane, De Jong, James Rodríguez, Donnarumma, Marcelo.
86 - Parejo, Szczesny, Isco, Immobile, Coutinho, Müller, Umtiti, Skriniar, Rakitic, Verratti, Bonucci, Roberto Firmino, Marquinhos, Lacazette, Di María, Pjanic, Sané, Kimmich.
87 - Keylor Navas, Vertonghen, Insigne, Casemiro, Thiago Silva, Mertens, Laporte, Thiago, Bernardo Silva, Alderweireld, Son Heung-Min, Fernandinho, Hummels, Jordi Alba, Benzema.
88 - Handanovic, Courtois, Dybala, Godín, Lloris, David Silva, Ederson, Reus, Cavani, Pogba, Eriksen, Kroos, Mané, Neuer, Piqué, Aubameyang, Sterling.
89 - De Gea, Luis Suárez, Busquets, Griezmann, Alisson, Kanté, Koulibaly, Kane, Lewandowski, Chiellini, Agüero, Sergio Ramos, Mbappé.
90 - Ter Stegen, Modric, Salah, Van Dijk.
91 - Oblak, De Bruyne, Hazard.
92 - Neymar.
93 - Cristiano Ronaldo.
94 - Leo Messi.
September 9, 2019