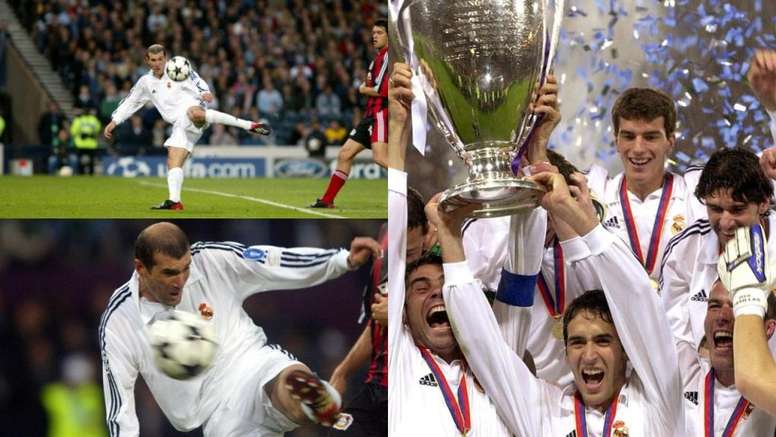 The anniversary of Zidane's wonder goal
With the game level at 1-1 after early goals from Raúl and Lucio, Real Madrid needed a hero to step up if they were going to lift their ninth European Cup that night in Glasgow.
Step forward, Zinedine Zidane. In the 44th minute, Roberto Carlos delivered a high, arcing cross from the left wing. Zidane watched it perfectly and, with his weaker left foot, unleashed a truly unstoppable volley from the edge of the box to give his side the lead.
This would prove to be the winning goal in a final that will also be remembered for the positive impact a young Iker Casillas had after coming on. The keeper had to replace the injured César in goal during the second half, but looked right at home on the biggest stage as he kept out everything Leverkusen's attackers threw at him... a sign of things to come, some would say.
May 15, 2019