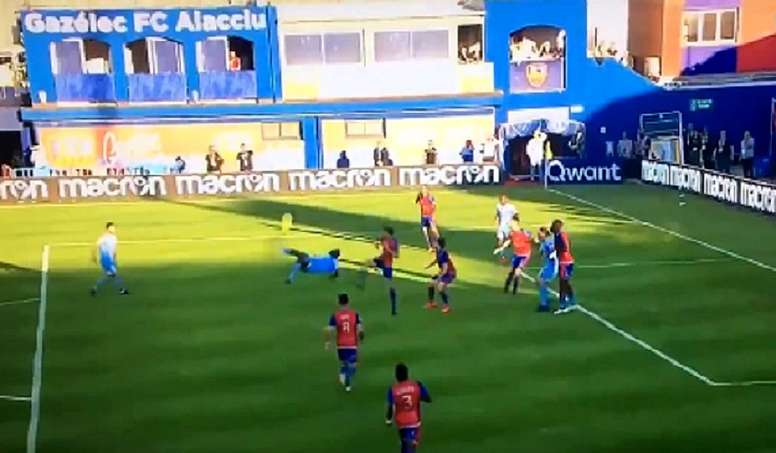 The 97th minute goal which got his team promoted!
The first leg finished 1-2 in favour of Gazalec Ajaccio so Le Mans had to score at least twice in the return leg to gain promotion to the second tier.
And they managed it thanks to a 0-2 win and thanks to an overhead kick which Soro Nanga will never forget. The player was inside the area when he received a pass which was practically perfect.
The ball had been sent to the far post, but it was overhit and a teammate headed it back to the penalty spot where Soro Nanga was.
The Le Mans man did not think twice and executed an overhead kick which sent the ball into the back of the net and earned Le Mans promotion.
But before that brilliant goal, Gazelec missed a penalty a few minutes earlier which made the promotion even more seectacular.
"I am lost for words, it's the happiest day of my life," he said on 'BeIN Sports'.
June 2, 2019