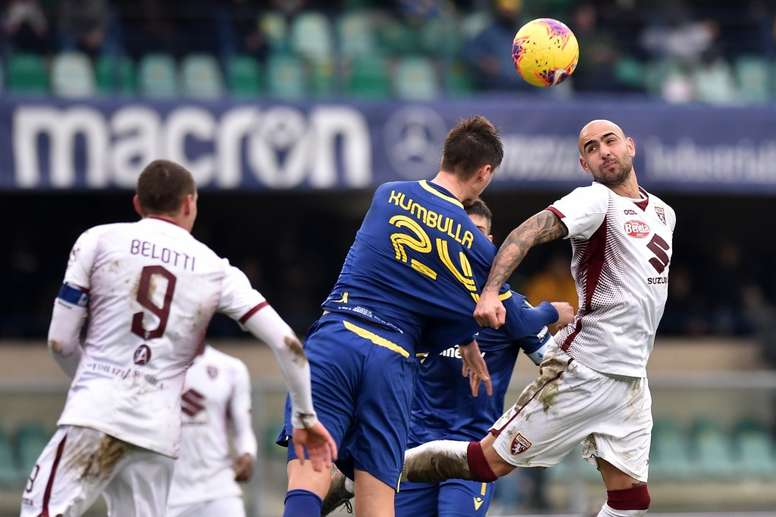 The 5 big clubs that want the young Kumbulla
This season is being the breakthrough of the young CB Marash Kumbulla. The 20-year-old Albanian has played 18 official matches for Hellas Verona, after being promoted from the youth team last season.
His performance in 2019-20 has gone from strength to strength and even allowed himself the luxury of stopping Juventus' attack in their recent 2-1 victory.
With him on the park, Hellas Verona haven't lost since 25th October, when they lost 1-0 against Sassuolo. 6 wins and 4 defeats to place Kumbulla on the agenda of several clubs.
'Bild' spoke about Borrusia Dortmund's interest in the player. The Albanian is of a profile that fits in with Dortmund: young, future prospect and can play under pressure.
In the past, Manchester United had also monitored the player, capable of making his Albania debut when he was just 19.
'Calciomercato' confirm this week that the Red Devils and Borussia aren't the only teams paying attention to Kumbulla. Inter, Napoli, and Juventus, impressed by his recent performances, are following the player very closely, who doesn't seem like he is going to stay at Hellas Verona beyond June.