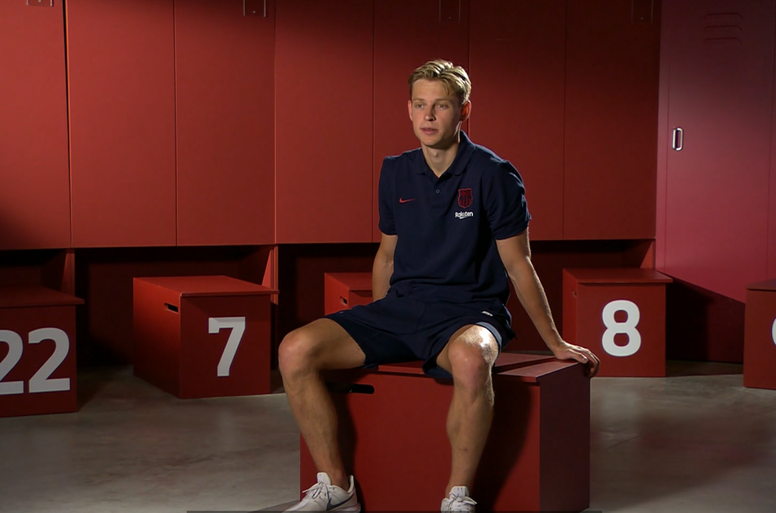 "The 5-0 win against Madrid is one of the best games I remember"
Despite his signing being confirmed in January, Frenkie de Jong was only presented as a Barcelona player over the past week and is currently living out his first few days as a member of the Catalan giants.
In an interview with 'Barça TV', he spoke about his footballing past and what he hopes to achieve at Barcelona.
"It started in the garden at home when I was just three, and then at Arkel, the club in my town. I played in midfield because that's where my dad had played.
"Sometimes I also played as a defender or a striker, but normally I did it in the middle of the pitch," de Jong began.
He then started to talk about his first steps in football with Willem II.
"I went for a trial and they said I could stay. It was all very well organised and the school was just a five minute walk away. They helped me a lot and I was there from 7 to 17 years of age. They taught me a lot of things about football and life", confessed Frenkie, who would then move on to Ajax.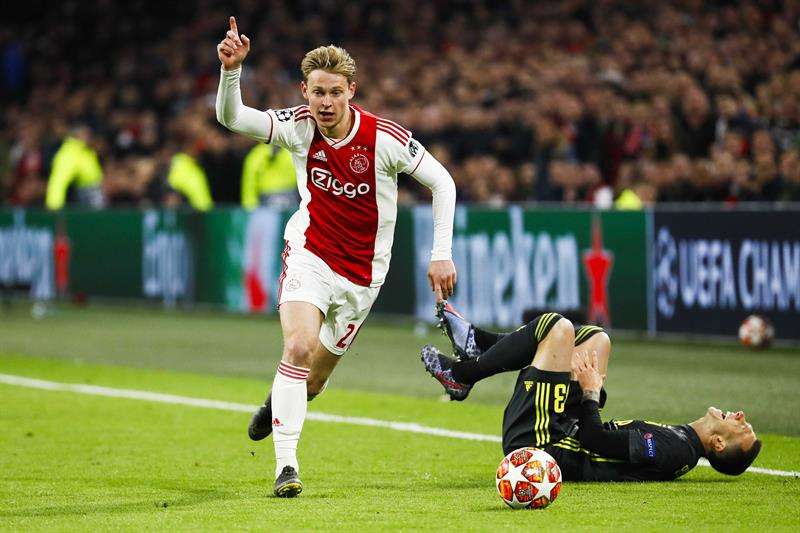 "Moving to Ajax was very special. It was an honour to sign for the biggest team in the Netherlands. I was amazed from the moment I arrived. The tactical and technical work of the team was incredible, with a style similar to that of Barça," he added.
De Jong then spoke about the season just gone by, in which Ajax managed to win the domestic double.
"I won the league for the first time in my career and I also know what it feels like to get knocked out in the Champions League semi-finals. We had a very good tactical plan and some top quality players".
Arrival at Barça
In January 2019, Frenkie de Jong's dream move from Ajax to Barcelona was confirmed.
"When a team like Barça pays attention to you, it's a source of pride. Signing for Barcelona in January was the right thing to do. It was good for me to be clear about my future. It freed me from a lot of pressure and prevented me from being distracted," he explained.
"It was always the club where I wanted to play and now it's happening. Barça have always tried to play attractive football and to win a lot of titles playing with the best players of all time. It has always been my dream to come here."
The Dutchman then spoke about his fondness for the 'blaugrana', which he says started from when he was a boy.
"Ajax and Barça share a philosophy, both want to play the same game the same way. They always go for attacking football. I started following Barça when I was nine years old. The first team I remember was the one that won the Champions League in 2006. Since that age I've seen many Barça matches," he said before revealing which Barcelona match is his favorite.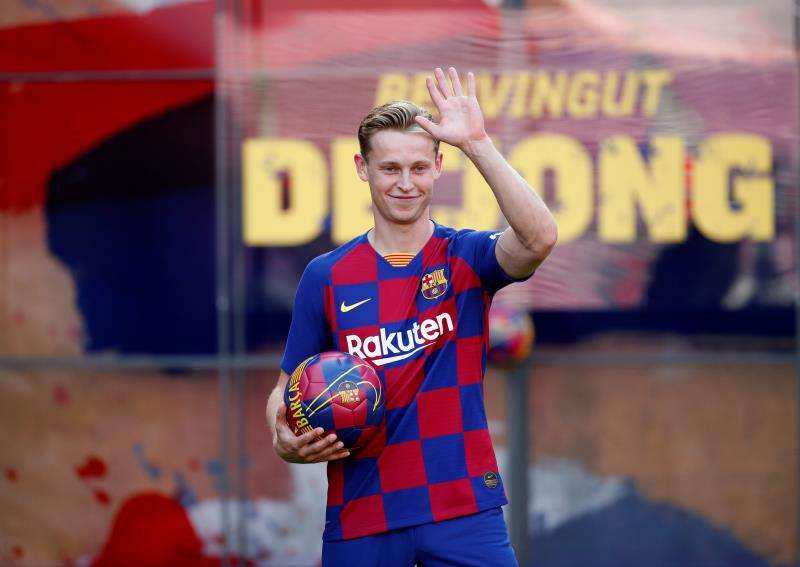 "If I had to choose any match it would be the final of the Champions League in 2011 or, from that season, the 5-0 win against Real Madrid. That season Barça played the best football I've ever seen," he confessed.
De Jong was also full of praise for his new teammate Lionel Messi: "He is the best player I have ever seen. I can't compare him with players from the past but for me he is the best. He knows everything you have to do in attack and midfield. He's the best ever".
Finally, he ended by speaking about what he hopes to achieve in the coming season:
"I want to start most games. All players want that. I'll work as hard as I can in training to show what I can do in games. I like to play attacking football, for it to be attractive and for people to have fun when they come to the stadium. I also hope that we can win all the titles possible", he finished by saying.
July 10, 2019