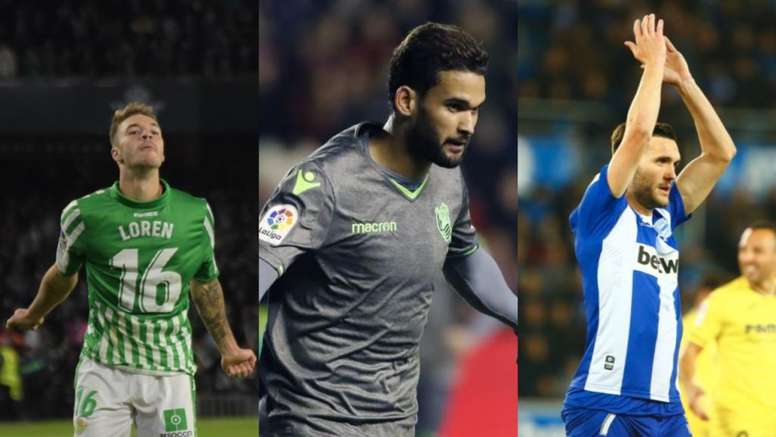 The 3 chosen ones
As if it was a competition or a talent show. Barcelona are continuing with their casting to look for a new striker to fill the void left by the injured Luis Suárez and Dembélé behind him.
Until now a lot of names have been linked, but the market is reduced. Barca are only able to sign players from the Spanish top and 2nd division, or free agents.
Little by little, the Barca board has been tightening their grip until they find their three candidates they like best or, failing that, with whom it would be possible to negotiate for what the club is asking for (or paying his release clause) and his fee.
'Sport' published on Saturday a shortlist of 3 candidates that Barcelona have in mind to consider in the next few days and the reasons that each one could end up at the Camp Nou or not.
It seems that the player that Barcelona like most is Willian José. Real Sociedad's Brazilian has had a good season, but the Basque outfit are not lowering his release clause, which Barcelona see as difficult to offer.
Lucas Pérez would be the one that's most looking to get to Barca. His release clause is also unnegotiable but, unlike José, it is only 15 million euros, something more feasible.
The last one on the shortlist is Loren Morón. Betis and Barcelona have a good relationship when it comes to signings. Betis would be willing to negotiate his exit and the conditions could be more flexible.
Thus, it's a narrow circle and Barca now have the 3 finalists of their particular talent show. 3 men for one spot. Only one will win.