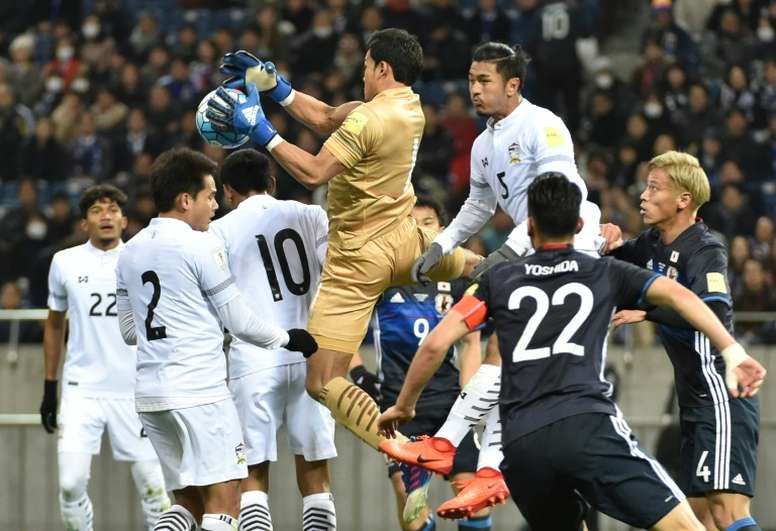 Thai football coach resigns after crushing World Cup bid
Kiatisak Senamuang, a former star Thai striker who has coached the team since 2014, announced the move on his Instagram account late Friday. Â
"I am ceasing my role as head coach of the Thai national team," he wrote beneath a photo of the players.
"I want to thank all footballers, everyone in my team and all football fans including my family, who have always supported me," he added.Â
The move comes after Thailand endured a thrashing on the world stage as it failed to win a match in the final round of the World Cup qualifiers.
It was only the second time Thailand has made it to the final qualifying round.
But the team suffered especially brutal 4-0 and 3-0 defeats last month from Japan and Saudi Arabia respectively.
Kiatisak, better known by his nickname "Zico" had garnered respect for steering the team to a host of regional successes during his tenure.
Under his direction the War Elephants reclaimed their status as Southeast Asia's top team and took home two back-to-back Suzuki Cups in 2014 and 2016.Â
A spokesman for the Football Association of Thailand (FAT) said Saturday the body was caught off guard by Kiatisak's departure.Â
"We are surprised because we didn't expect this so suddenly," Patit Suphaphongs told AFP.
He also denied that FAT president Somyot Poompanmoung, who had spoken harshly of the team's performance in Japan, had pressured the coach into quitting.Â