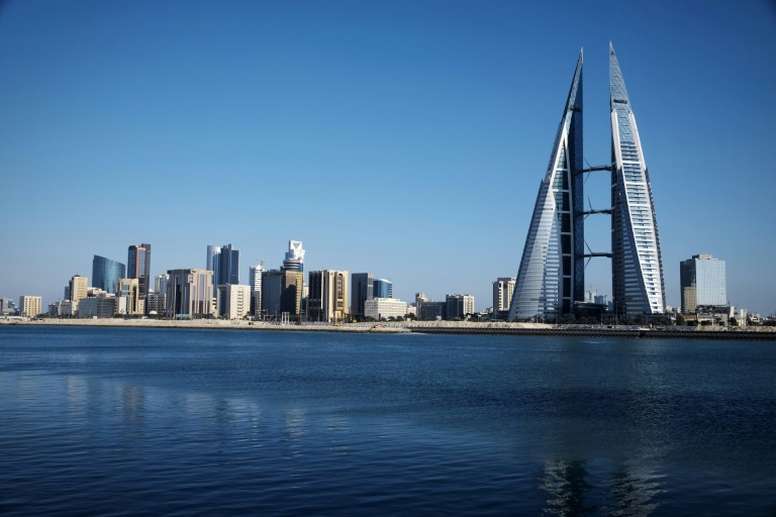 Thai court handed extradition request for Bahrain footballer
Hakeem Alaraibi was stopped by Thai immigration on November 27 after arriving in Bangkok from Australia for a vacation with his wife.
He has since been held in detention.
The 25-year-old, who now plays for semi-professional club Pascoe Vale FC in Melbourne, says he was arrested and beaten at the start of the Arab Spring protests in the Gulf state in 2012 and was granted refugee status in Australia five years later.
He was convicted in absentia on charges of vandalising a police station in Bahrain.
But Alaraibi says he was out of the country playing in a match at the time of the alleged offence.
Thailand's immigration chief Surachate Hakparn told reporters the attorney-general's office submitted an extradition case to the criminal court on Bahrain's behalf as the Gulf state has an outstanding arrest warrant for him.
The court "will take time" to consider the case which was sparked when Alaraibi was stopped in Bangkok on "Bahrain's request".
"We have cordial, good relations with Bahrain," he said, adding authorities were "trying to speed up the case" due to the 12-day deadline of the remand period, which began on December 3.
The immigration chief said the footballer can appeal a negative verdict.
Alaraibi told 'AFP' he was still in the dark over the legal moves against him.
"I feel very nervous now," he said. "You can see the news about Bahrain -- there are no human rights there."
A lawyer acting for him slammed the "political case", urging his release.
"He didn't do anything wrong in Thailand... so there is no grounds (for detention)," Nadthasiri Bergman told 'AFP'.
FIFA, the international governing body for football, on Thursday called for Alaraibi's release and for the "Thai authorities to allow (Alaraibi) to return to Australia... at the earliest possible moment".
Extraditing Alaraibi to Bahrain will "breach international law and cross a red line", said Sayed Ahmed Alwadaei of the Bahrain Institute for Rights and Democracy.
Alaraibi's only crime "has been to tell the truth about his government's ruthless torture", he said, adding "the world should not underestimate how far the Gulf States will go to repress dissent".