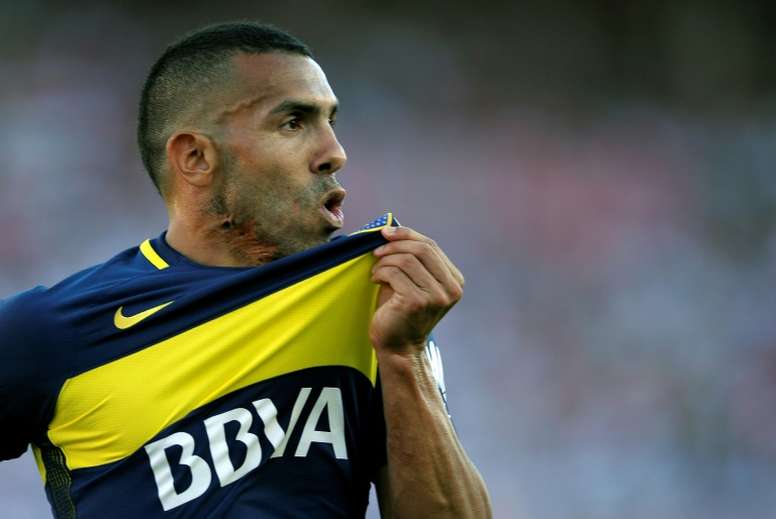 Tevez double leads Boca to derby win over River Plate
Boca took the lead after 13 minutes through striker Walter Bou from a fine pass by Tevez.
But 20 minutes later, River Plate were level thanks to a goal from Sebastian Driuzzi.
Lucas Alario gave River the lead just before the break while Tevez brought Boca level at 2-2 on the hour mark.
Tevez hit his team's third after 81 minutes with Ricardo Centurion slotting in the fourth in injury time.