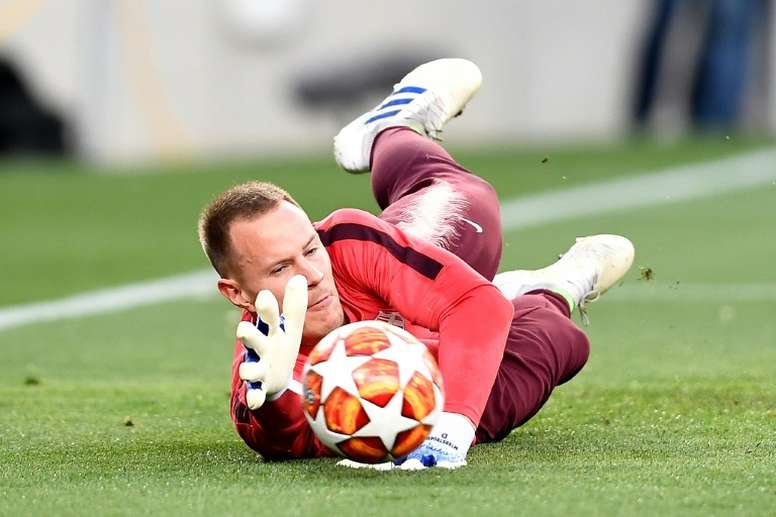 Ter Stegen now has more assists than Ronaldo, Hazard and Neymar
Against Mallorca Marc-André Ter Stegen marvelled again with a ball up the park at the Camp Nou that landed at Antoine Griezmann's feet to open the scoring for Barcelona.
It was his 2nd assist of the season, in a passage of play similar to what was seen against Getafe. However, the piece of play was eclipsed by the umpteenth Leo Messi exhibition which made the difference against Mallorca.
It happens that the data is not insignificant, especially when compared to big-name attacking players. Ter Stegen now has more assists than big names like Cristiano Ronaldo, Eden Hazard and Neymar Junior.
The three attackers have only got 1 assist so far in the league this season. In the Brazilan's case, this season he has only played 736 minutes in 9 matches, and his first and only assist came at the weekend against Montpellier, where he set up Kylian Mbappé to put them up 2-1.
In Ronaldo's case, he got his last assist on matchday 4 against Hellas Verona. Juventus went behind and the forward set Aaron Ramsey up to make it 1-1. In the 2nd half, Ronaldo completed the comeback with a penalty.
Meanwhile, Eden Hazard got his only league assist for Real Madrid on matchday 8- a 4-2 win against Granada. The Belgian scored and assisted Luka Modric in the 61st minute.
You would, however, have to add another one in the Champions League. He set Toni Kroos up in the 1-0 win away to Galatasaray.
Although each has its vicissitudes, the data only reflects the level of Ter Stegen and his role in Barcelona's formation, where he acts as an outfield player. A resource that Valverde tries to exploit and that this campaign has already given him two goals.