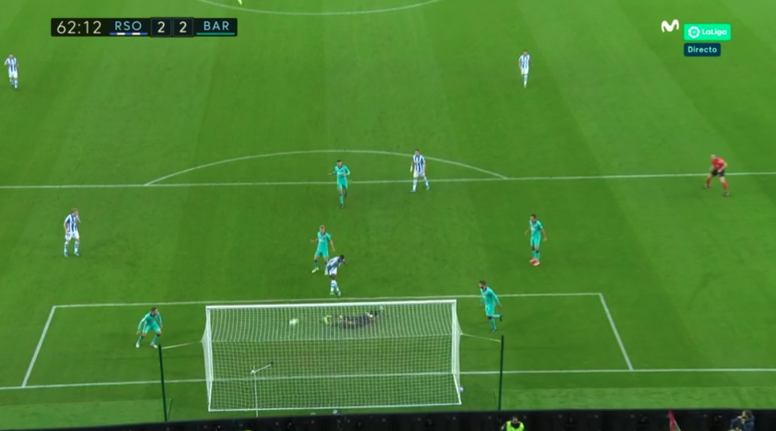 Ter Stegen is human: he gifts Isak the equaliser
The Swedish striker scored his 3rd goal of the season against Barcelona. The 20-year-old played great from the start and gave even more reasons to get more game time.
Isak was in the right place at the right time to put it in after Ter Stgen made a mistake from Monreal's pass.
The German goalkeeper put his hand out to stop the ball from going to the destination that Monreal wanted it to go to with his pass to the back post, and Ter Stegen gave it to Isak on a plate.
Minutes later Isak was taken off and was given a standing ovation from the home fans, who recognised his effort and goal.