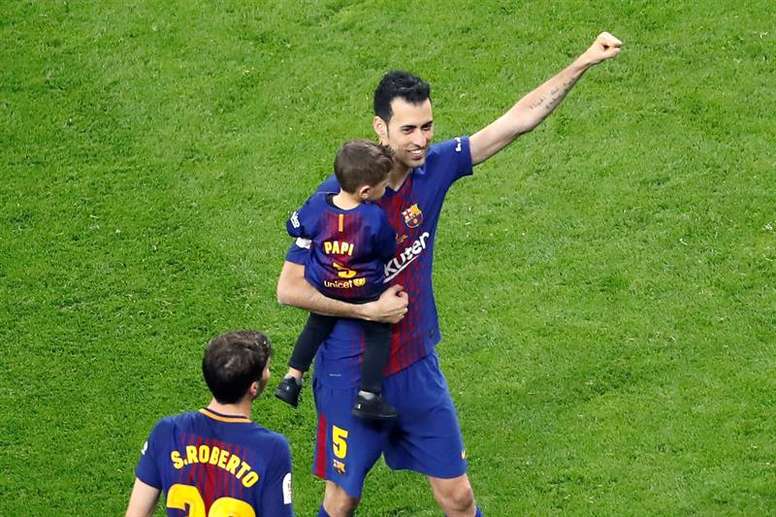 Ten years of Busquets
Guardiola's Barça had performed badly in the league and almost struggled to qualify for the Champions League. To everyone's surprise, in the starting eleven for the second match, the first game at the Camp Nou, appeared a youngster unknown in the football world other than for his surname - his father Carles also played for Barcelona - and everything changed.
With '28' on the back, the young pivot completed 90 minutes, although looked out of his depth as Racing tied the game 1-1. But the invention of Busquets' position has been one of the best discoveries of La Masia.
In fact, the Camp Nou faithful now fear that they will never find another player like Busquets. The midfielder recently turned 30, and has his best playing years behind him.
Messi, Xavi, Iniesta, Puyol, Valdés, Piqué and he have formed the winning stem of Barça in the last decade. Ten years in which he has fallen in love with his ability to read the game, put himself around the field, intercept balls, filter impossible passes, show cold blood by taking the ball...
Beyond his unquestionable quality, another of the factors that make Busquets irreplaceable lies in his physical capacity. At almost 500 competitive matches, his average is nearly 50 a season.
With regard to numbers, his career has been exceptional. He has won everything, both at club level and internationally (except for the Confedorations Cup), some of them several times. He has 28 titles under his belt.
In addition, Busquets possesses the record for the number of consecutive wins in La Liga - 25 games.