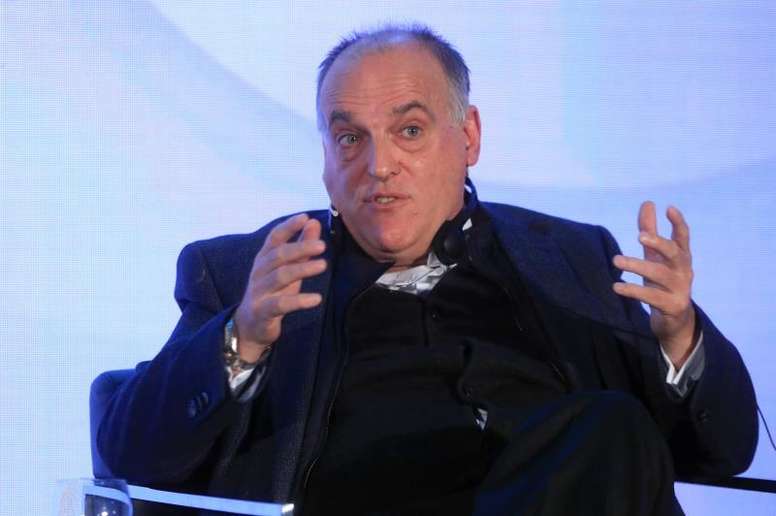 Tebas accuses PSG and City of "economic doping"
This Thursday, at a conference organised by the Basque Competition Authority (LEA/AVC) in San Mamés, the president of the La Liga Javier Tebas spoke about his views on the league. Among them, he thinks that the Spanish league will be "one of the strongest" after the pandemic
During his speech, Tebas alluded to the Spanish teams Deportivo, Getafe, Sporting and Athletic, but he also referred to the competition from European clubs such as Paris Saint-Germain and Manchester City.
Thus, in the context of his criticism of what he defined as "state teams", referring to PSG and Manchester City, he believes that they take part in "economic doping". He stated that he had told the president of the Parisian club, Nasser Al-Khelaïfi, that he will stop denouncing these behaviours "when he stops cheating".
He also made a lively defence of the "economic control" established by LaLiga, a rule with which he thinks "changed the history of football" in Spain and that, although it is now defended by the majority of clubs, at first there were "sceptics" and opponents of it.