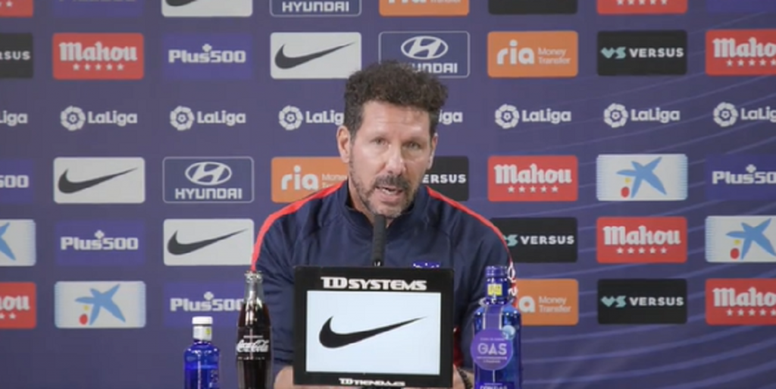 "Suárez will be called up, we'll see if he's a starter"
Atlético Madrid coach, Diego Pablo Simeone, appeared at the press conference prior to the match against Granada and was quick to answer a long list of questions about Luis Suárez, who will get game time against Granada.
"The best way to keep moving forward was to look for someone who scored more goals last season. Hopefully, we can help Suárez continue to move in the right direction. He had a long and busy day yesterday. He ended up training well and is looking enthusiastic. Suárez will be called up and tomorrow we'll sort it out, whether he starts from the beginning or plays in the second half," said the manager, who could put the Uruguayan ahead of Diego Costa just two days after his signing.
The Argentinean manager said, in his own way, that he hopes that with Luis Suárez they will be able to challenge for big titles again and he knows that he is a great addition to the team.
"You have to look at the end of last season, which ended very well after his injury. We try to strengthen the characteristics of the best players we have on the team. Hopefully, we will be as successful as we were with Falcao, or Diego Costa, or Griezmann...", he continued.
Simeone was asked about the call with which he got the go-ahead from Luis Suárez: "I'll be honest with you. He was convinced from the very start and he knew that this was the place for him to continue showing that he is an important player".