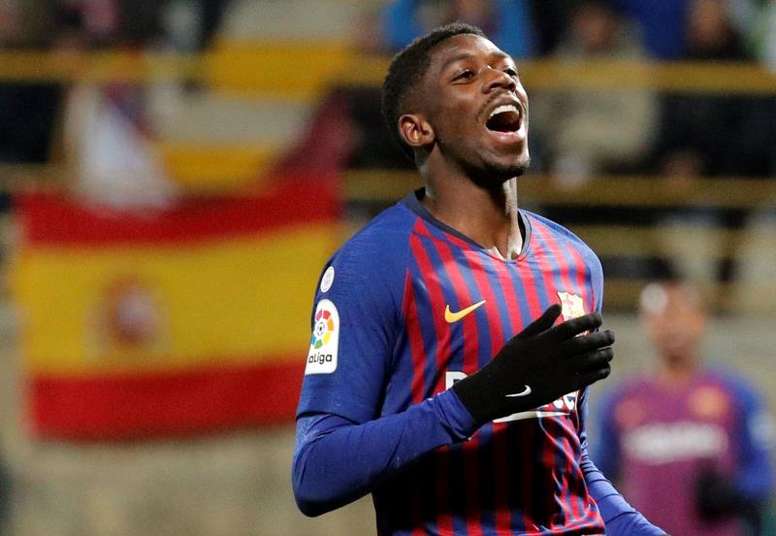 Suarez's injury disrupts Liverpool's plans for Dembele
Ousmane Dembele's future at Barcelona is a constant unknown. His several injuries and personal problems have mean that Barcelona have not been able to justify the 105 million they spent on him from Borussia Dortmund.
In the last few weeks, the Frenchman has been in the news once again for a controvesial 'like' on social media, of an image posted by Liverpool. A montage that was a reference to the rumours that in England placed him in the Reds team.
According to 'Mirror', Jurgen Klopp's team prepared another 100 million euros to sign Dembele, a man who could work well to complement the Mane-Firmino-Salah trio.
However, Luis Suarez's injury seems to have changed everything. The Uruguayn will be out for practically the rest of the season after having an operation on his right knee, something that will probably force Barcelona into going to the market to see if they can sign another attacker, or looking to the other attackers they already have in their squad,
It is the latter which, according to 'Mirror' could put Liverpool off. The Reds saw the Frenchman as accesible in a year where he has only played nine games, but once he returns from injury in February, after being out since November, Barcelona could guarantee him more minutes if he can cope and is at the right level.
For now, Dembele will continue with his recovery process with several visits to Qatar. Oscar Grau and Eric Abidal were there recently, and also visited Xavi Hernandez to offer him the coaching job at Barca.
In the meantime, Liverpool will continue to look out for Dembele, although the Reds plans for him, now or in the summer, will depend on how things develop at Barcelona.