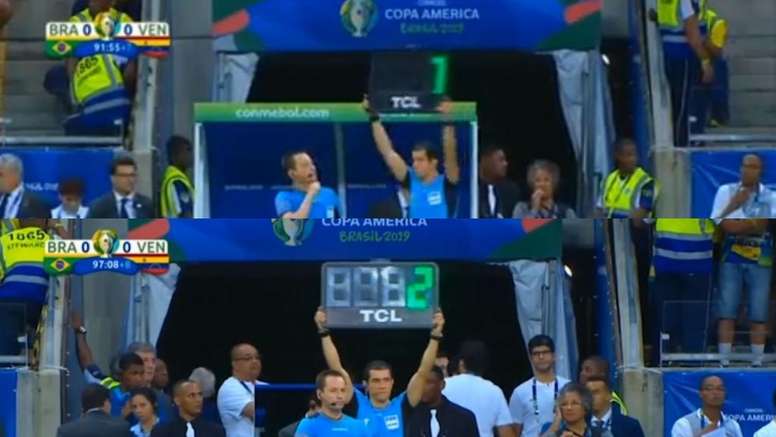 Stoppage time was shown three times in Brazil-Venezuela!
In the goalless draw between Brazil and Venezuela, which leaves Tite's men in a strong position to progress, we saw something very interesting.
Brazil went all out on the attack and in the second half, seven minutes of injury time were shown on the board.
However, Ronald Hernandez picked up an injury in those seven minutes and even though the ref put up a finger to add another another minute on two occasions, we saw something which we never normally see at professional level.
The board actually went up again after 97 minutes to show another two minutes. Despite being very unusual, it is certainly a much more transparent way of doing things.
Not even the extra two minutes were enough for Brazil to score. The Brazilians are still being criticised despite taking four points from a possible six.