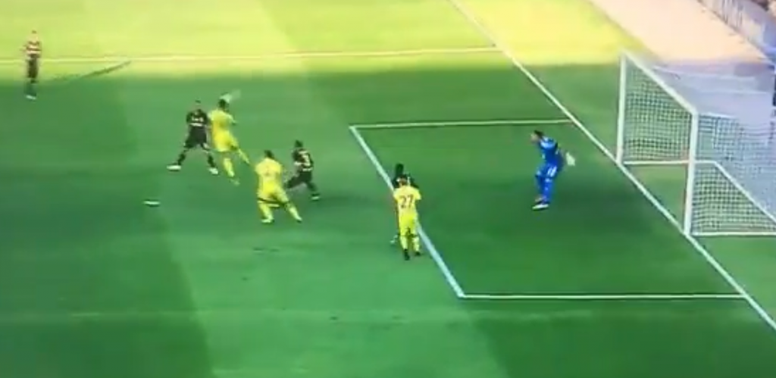 Stepinski headed Chievo level
All of the attention in the build up to the game was about Juventus, and when Sami Khedira lashed the ball home within the first few minutes it seemed to be with good reason.
However, with just 7 minutes before the break the underdogs found themselves back on level terms with the Italian champions.
They had not had many chances, and had been forced to shoot from range in the few opportunities that they were afforded, however on this occasion they were more patient in their play.
The ball was on the left, and passed back inside where Giaccherini got his head up well and picked out the striker Stepinski in the box.
His header was perfectly executed, as the ball sailed in to the corner of the Juventus net with the keeper helpless, sparking wild celebrations among the home fans.