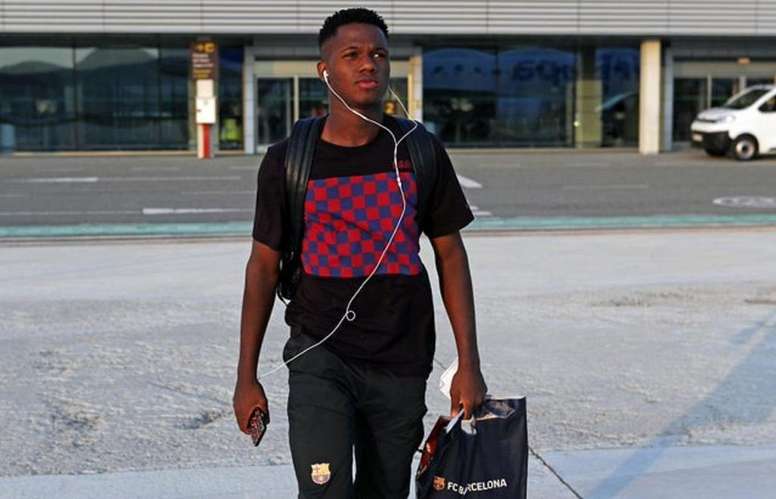 Sporting respond to Ansu Fati's father's allegations
Ansu Fati got Spanish citizenship and Boris Fati stated that his son's dream as well as his is for Ansu to represent Portugal. 'A Bola' also referred to an offer from Sporting.
The Barca player's father met up with the Lisbon side before renewing his son's contract and said the offer was for Ansu Fati to play in Sporting's youth team.
These comments have made the Portuguese outfit come out and explain their version of events to not make people think that their recruitment process is poor.
This was Sporting's statement:
The club not only identified the player's potential, which we all now know, but also tried to encourage him to come to our club to meet with our bosses, which many clubs have tried to do and failed. We knew that his contract renewal at Barcelona had stalled and we began our job.
It is enough with analysing our development policy to realised that our teams are made up of players of various ages, regardless of the age group. Saying the player would have stayed in the youth team is not knowing how our club works. There are 16 year-olds in the Under 23 side and 18 year-olds in the first team. Furthermore, the player could not play for the youth team because he is now too old for it.
These are some of the points we must clear up or otherwise you could think that our way of picking up new talents does not work. Unfortunately we can not always get the good player we detect quickly because we cannot forget about our financial capacity.