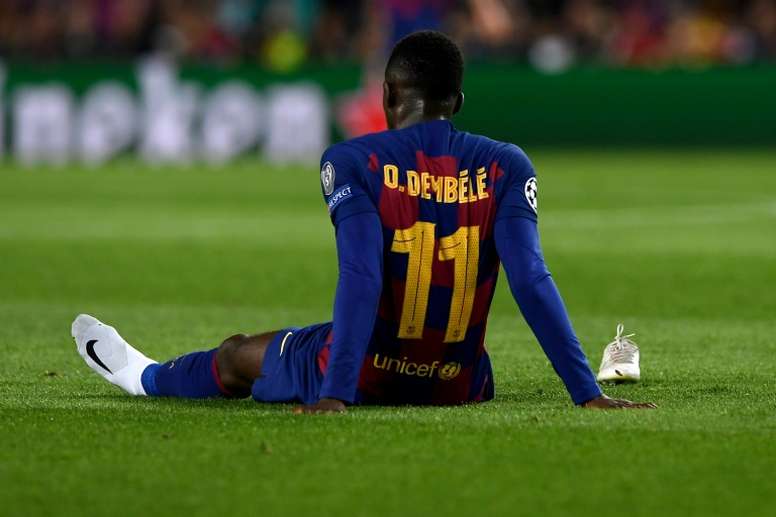 'Sport': La Liga doubt on how long Dembélé will be out for
Barcelona are combing the market to find an urgent signing to fill the gap left by Ousmane Dembélé from here to the end of the season, but there's a risk that it won't happen.
At first, Barcelona estimated the Frencham would be out for 6 months, something that would give them permission to find a replacement.
However, in the last few hours doubts have emerged as to the truthfulness of Barca's medical report. And these are from La Liga.
According to 'Sport' on their cover on Friday, the body distrust the Frenchman's medical report which Barca released.
The information signals that La Liga don't understand how his injury requires a 6 month recovery period when an identical injury in the other leg only left Dembélé sidelined for 3 and a half months.
Amidst this situation, Barca have it in mind to present the complete documentation of the player's injury on Friday so that it's verified that he is suffering from a long term injury.
You must remember that the rules state that a long term injury is considered any physical problem that a player has that will keep them out for a minimum of 5 months.
In those case, the league allows the affected club to sign a player to replace them, which is what Barca are trying to achieve ahead of the 2nd part of the season.