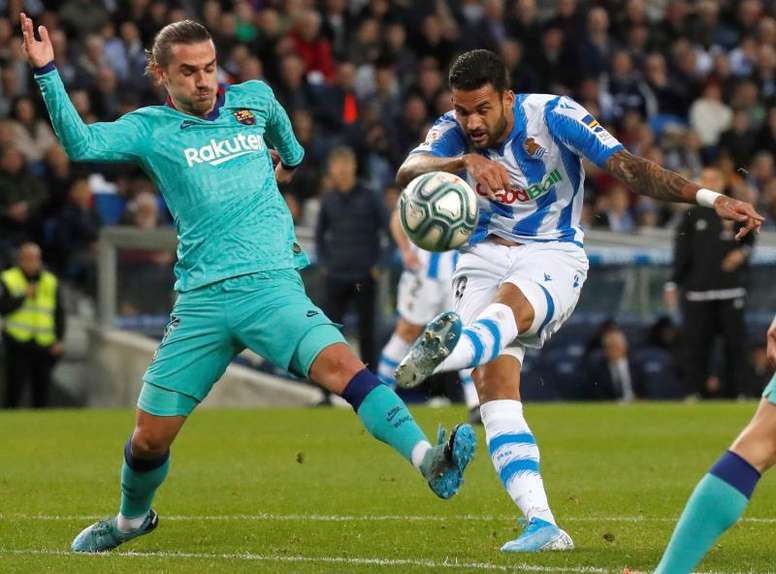 'Sport': Barca deny any agreement for Willian José
Barcelona continue to look for a number 9 after knowing that Ousmane Dembélé will be out for 6 months, as the medical report states. And in the casting, everything points to the chosen one being Willian José.
In fact, 'TVE' assured on Tuesday that Barca had now reached an agreement in principle with Real Sociedad worth 35 million euros.
However, 'Sport' have completely contradicted this hours later. According to the aforementioned source, Barca sources have categorically denied any closed agreement with Real Sociedad.
After his winter exit to Tottenham was thwarted, Real Sociedad tightened their rope even more on him and in fact, they would not contemplate his departure currently.
The reason? That the club is playing for one of the Europa League spots and this Wednesday they play in the semifinals of the Copa del Rey against Mirandés. Losing his reference, beyond the great moment of Alexander Isak, would be a kick in the teeth from which it would be difficult to recover to get back on track.
Furthermore, they insist that the Brazilian is one more on the list Barca have to strengthen their attack with a centre-forward. Others names such as Ángel (Getafe), Lucas Pérez (Alavés) and Lorén (Real Betis) have already been linked with Barca.