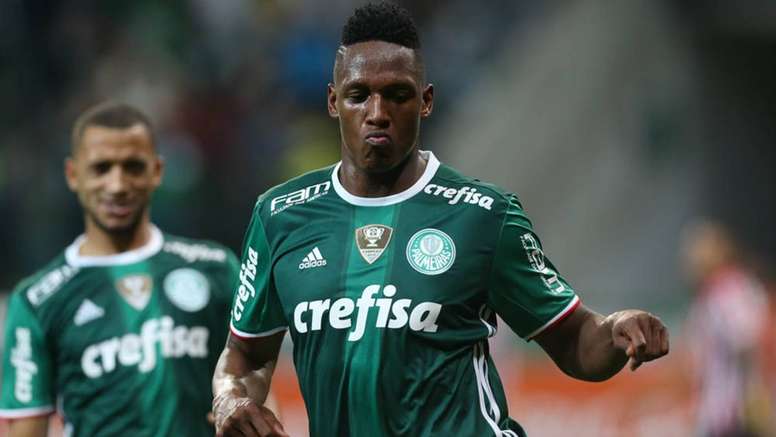 'Sport': Barca agree Mina deal
According to Catalan publication 'Sport', the two clubs have agreed an €11.5m fee for the star, who is expected to become a Barca player in the coming hours.
Palmeiras were initially thought to be demanding €12m for the Colombian defender, but the player's desire to make the move was taken into account and a deal was struck after Barca increased their offer to €11.5m.
With Javier Mascherano looking destined for a move to China this month, Valverde demanded Barca bring in a new centre-back and opted to bring forward the signing of Mina, which had originally been planned for the summer.
The Catalan side had agreed a €9m deal for this summer, meaning that bringing the deal forward has cost the club an additional €2.5m.
Despite his side's desire to keep him, Mina informed the club of his desire to leave and even skipped their latest training session in order to try to force through a move.
Whilst various player were considered as Mascherano's replacement, it is thought that Mina was always Barca's No 1 target.
The move has yet to be confirmed, but 'Sport' insists that the 23-year-old will arrive at Barca's Ciudad Condal training base on Tuesday and could be presented as a Barca player on Wednesday.
Finally, the aforementioned source reports that the Colombia international will sign a four-and-a-half year deal with the Spanish giants.
Mina's move comes fresh off the back of Barca's big-money swoop for Liverpool star Philippe Coutinho.