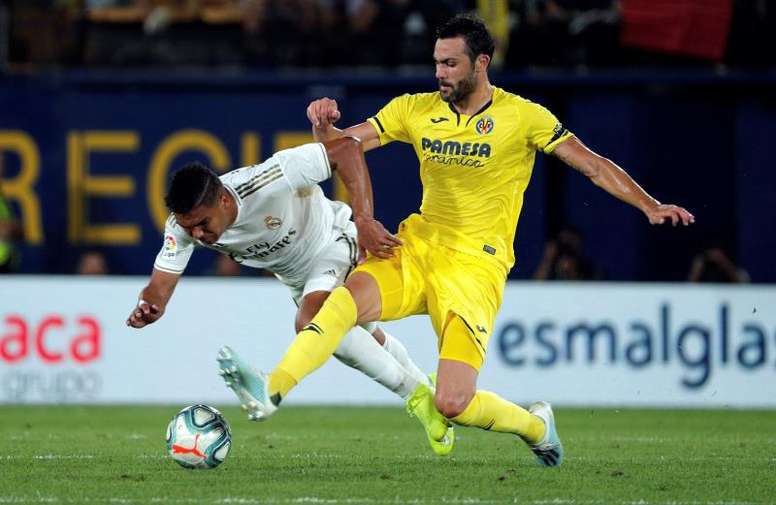 Spanish sports court rescinds Casemiro yellow and he will play Clasico
Quite a long time after the game, Casemiro has seen his yellow at Villarreal rescinded.
Real Madrid had appealed on previous occasions, but it was the TAD (Spanish sports court) who had to annul the card. As a result, the Real midfielder has just three bookings this term and whatever happens in Mallorca - unless he is sent off - he will play the Clasico at the Camp Nou.
The Brazilian player did not know what was going to happen at Son Moix, but knew that if he was booked, he would have missed the Barca game. That is no longer the case.
Zidane had considered resting him against Mallorca because of a possible suspension and because of potential jet lag from travelling during the international break. However, the injuries the club have in midfield could force the Frenchman to play Casemiro.
The TAD explained that what is written in the referee's report does not coincide with what happened on the field of play.: "The images show the content in the referee's match report is wrong and therefore, the club's version of events is right. As a result, the appeal is successful."