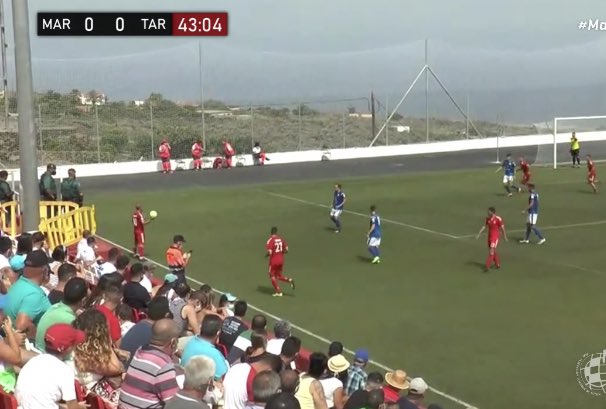 Spanish play-off clash played with spectators and without social distancing!
There has been an increase in coronavirus cases in Spain, but that did not prevent game in the Canary Islands being played with spectators. That was the case between Marino and Tamaraceite.
This match was the first play-off game which sees teams looking to try and get into the Segunda B. Although the substitutes were respecting social distancing norms, the crowd were certainly not.
You could see how the Campo Municipal de la Frontera was almost packed for the game after 282 fans were allowed to watch the match in the Canary Islands. That is just over 40% of the ground's capacity.
July 18, 2020
A decision which goes completely against what is happening in the rest of Spain with some areas going back into lockdown after fresh outbreaks of coronavirus.
Despite the fact that the organisers took some measures like taking the fans' temperature and reserving spots for them so that there was social distancing, not everything seemed to go to plan according to some images.