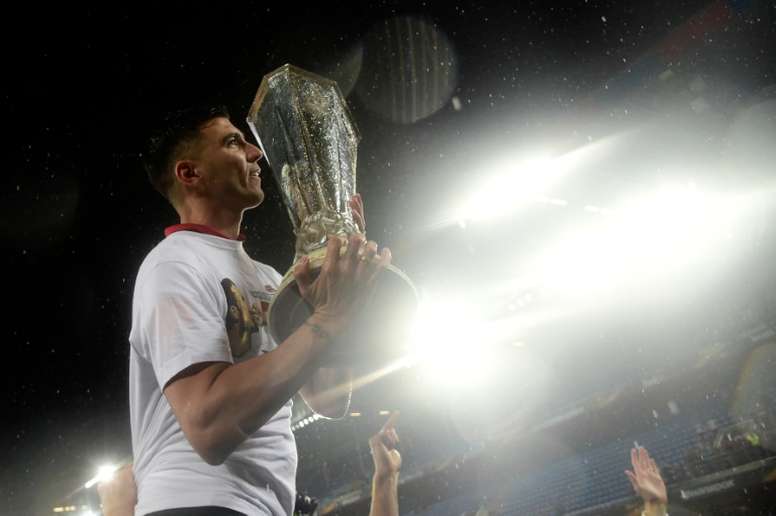 Spanish Federation ask for Europa League final in Sevilla because of Reyes
The figure of Jose Antonio Reyes was the main item on the Assembly's agenda. A tribute was paid to him after the Federation president Luis Rubiales and president of the Spanish Olympic Committee Alejandro Blanco, gave their speeches. The father and brother of Reyes were present.
The tribute started with the best images of the career of the player who died on 1st June. Shortly afterwards, his father collected, together with Joaquin Caparros, 'the Insignia de Oro and brillantes' which Jose Antonio was given posthumously.
Pepe Castro, the Sevilla president, classed Reyes as "a legend" for Sevilla and for "all the clubs he has played at", giving thanks to all those who supported the family after what happened.
The most emotional moment came when Joaquin Caparros spoke. After recognising his sporting achievements as well as how Reyes was a person, he announced that Sevilla will fight to bring the 2021 Europa League final to the Ramon Sanchez Pizjuan. The RFEF had already presented a candidacy presented for the 2021 final, but now both parties will come together and push harder for it.
"I want to announce that we will try to get the 2021 UEFA Europa League final held at Sevilla's ground. We have created a candidacy together with the RFEF which is called 'Reyes de Europa', announced the coach who has coached the most number of games in the history of the club.