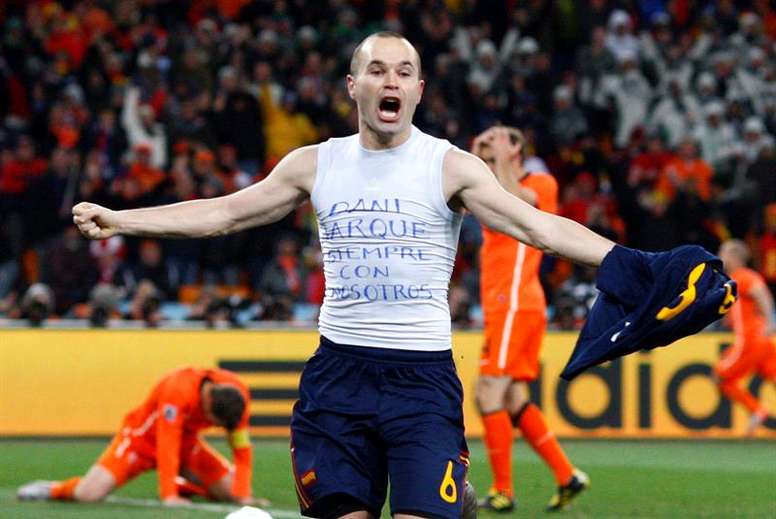 Spanish FA wish Iniesta happy birthday by mentioning WC final goal
Iniesta's most famous goal was the one he scored at Soccer City in Johannesburg back on 11th July 2010. Iniesta's birthday is on 11th May and that is why the Spanish FA (RFEF) have mentioned his goal which made history.
Iniesta retired from international football following the 2018 World Cup in Russia after getting 131 caps for Spain. It all began back in his hometown of Albacete on 27th May 2006 against Russia. His final Spain match, 12 years later, was versus the same opponent.
Andres Iniesta's highlight for Spain was without doubt his 2010 World Cup final goal, but the former Barca man was also a key player in that Spain team which won three major championships in a row (two European Championships and a World Cup).
The Spanish FA have wished him a happy birthday in a nice video which includes that World Cup winning strike.