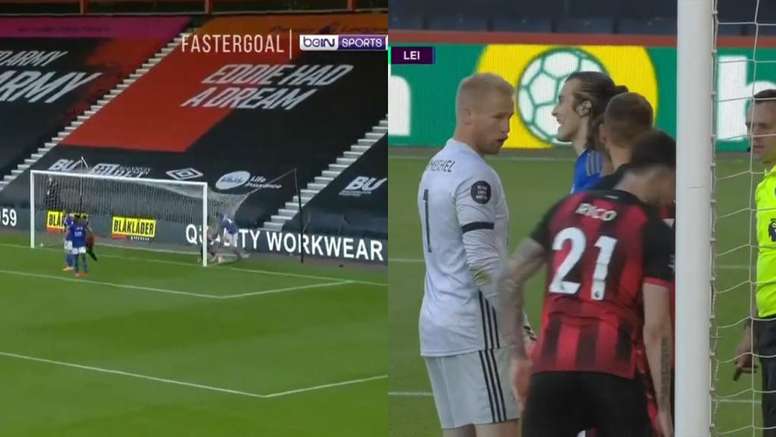 Soyuncu sent off for kicking Wilson in the net!
Caglar Soyuncu lost his head during Leicester's match at Bournemouth. Just after going 2-1 down, the Turkish centre back kicked Callum Wilson inside the goal.
It all happened in the space of two minutes. Leicester were 0-1 up thanks to a Jamie Vardy goal, but Bournemouth fought back.
In the 2-1 goal, Schmeichel got a hand to Solanke's shot and that saw the ball roll slowly towards the goal. That meant that Wilson and Soyuncu ended up in the net.
While the Bournemouth players were celebrating, Wilson gave Soyuncu a slight push and the Leicester man retaliated by kicking him on the ankle. Referee Stuart Attwell gave Soyuncu a red card. Leicester ended up losing the contest 4-1.