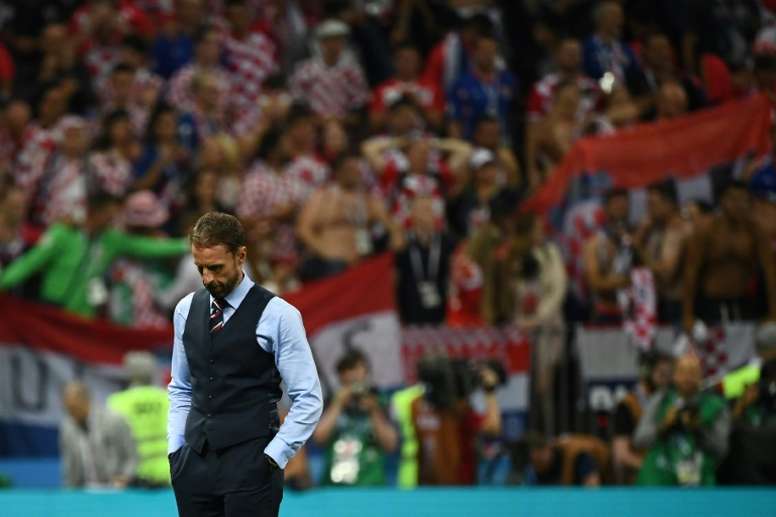 Southgate: 'We've set a new benchmark'
Southgate has only been England manager for a year, but he masterminded a run that took England to their first semi-final in 28 years.
We've come an incredibly long way in a short space of time," he said. "The whole thing is beyond where we thought we might go. Tonight we weren't quite there. But the team will be stronger for it.
"We want to be a team who are hitting quarter-finals, semi-finals and finals. That's what we aimed to do in the long-term. We've proved to ourselves and our country that is possible.
"Now we have a new benchmark, a new level of expectation, a new scenario. But many of these players have come of age on an international stage. I couldn't be prouder with what they've done.
"For everybody in our party, I wanted them to create memories that are with them forever, for them and for others. I think we've all had an incredible experience."