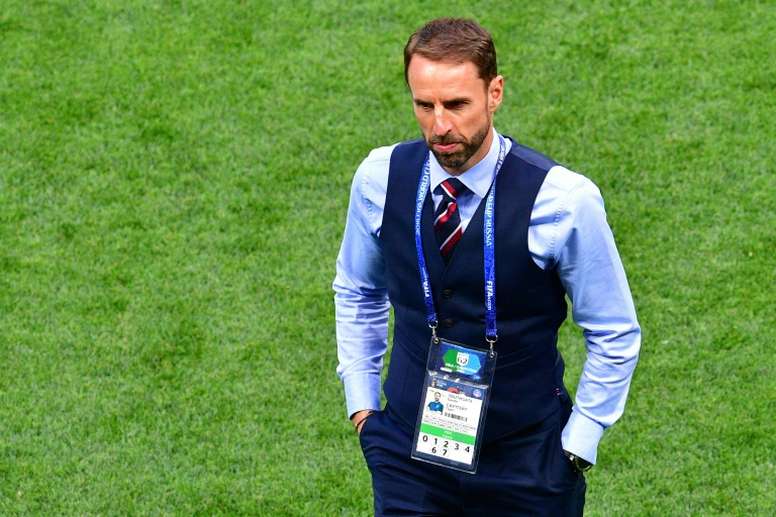 Southgate has taught a nation to dream again
Whilst defeat is always a bitter pill to swallow, England's first-half dominance made the loss at the Luzhniki a particularly difficult one to take.
However, an age-old moniker tells us that goals win games and despite creating a host of decent openings, England were unable to add to their fragile one-goal lead.
Hearbreak is a word that will no doubt feature prominently on the front pages in the coming days and weeks, but this England squad should not be tarred with the same brush as the country's previous perennially under-achieving stars.
For this was the England squad that allowed an entire nation to dream again.
For years club concerns have come before the good of the country, with a genuine apathy developing among fans with regard to the national side.
Many stopped watching friendlies, others stopped watching at all.
But in Gareth Southgate arrived the unlikliest of heroes, the man England needed though few will deny that he was not a popular choice at the time.
Where Sam Allardyce was seen as a brash, man of the people, middle-class Southgate had neither the social status nor the CV to immediatley bring the fans on-side.
His only option? Performances on the pitch.
Plenty of experienced managers have tried and failed with England, not least Fabio Capello and Roy Hodgson in recent years, but Southgate has achieved something in less than two years that no England boss has managed in over a decade: he has united the country behind their team.
The defeat at the hands of Croatia will rightly be considered another one of those oh-so-nears that the unofficial soundtrack to the England national team depicts so wonderfully, but this time it is different. this time, it feels as if England may be heading for a brighter future.
With their recent dominance at youth level and a manager keen to give young talent a chance, the days of past-it plodders clogging up the England ranks as they cling onto their glory years is over.
There is now a pathway and, in theory at least, the requisite talent there to exploit it.
Of England's regular starting XI in Russia, only Ashley Young is unlikely to feature at the European Championships in two years' time, whilst a host of the U20 World Cup winning-side and the victors at this summer's Toulon Tournament should be hammering down Southgate's door by then.
Whisper it quietly, but England may be on their way back to the big time.