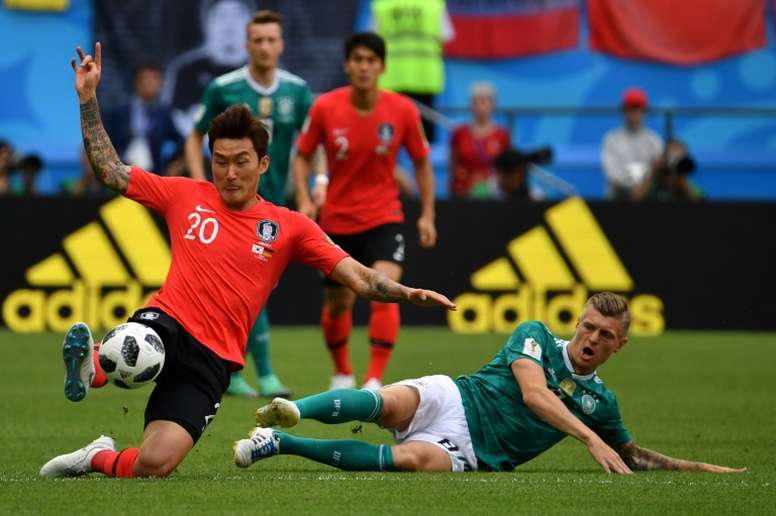 South Korean defender banned from national team for life
The defender was a part of the team that achieved a famous victory for the side against Germany at this summer's World Cup in Russia.
However, he will not be permitted to add to his 58 caps for the South Korean national side after news of the falsification emerged.
All men able-bodied men in the country must complete two years military service before the age of 26, something that his international team-mate and Tottenham player Son Heung-min avoided by winning in the Asia Games earlier this year.
The player released an apology in which he said: "I am sorry to have disappointed everyone for such a shameful issue,", while the Korean FA added a £26,000 fine on top of the ban.