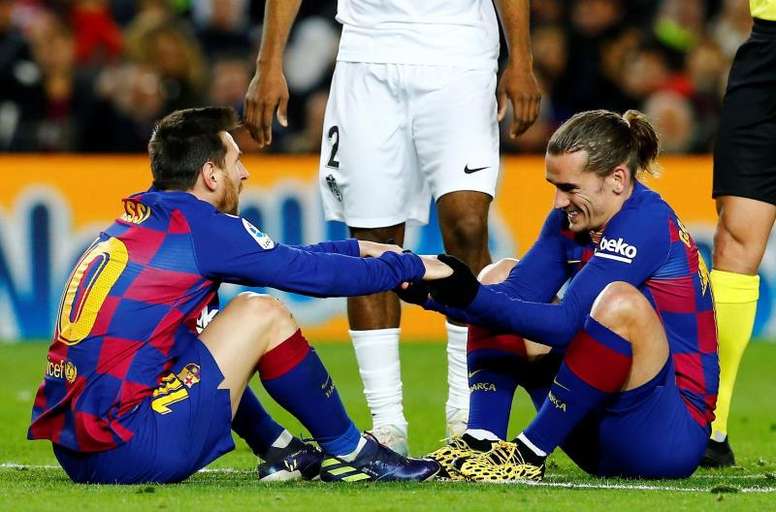 Something is up with Griezmann and Messi
Laliga is at stake. Madrid is the leader. Barça's recent setbacks in the form of draws have earned them only four points.
And the sporting side has finished influencing the mood of the dressing room. The relationship between Quique Setién and his men is tenser than ever.
AS' assures that there are two players that are especially annoyed in FC Barcelona: Leo Messi and Antoine Griezmann, two of the attackers.
The '10' is not at all happy with the results of the team. He thinks that there is a lack of competitiveness within the group, always according to this source. That would have made him even consider his continuity in Barcelona.
Griezmann, on the other hand, doesn't understand what he is doing on the bench. Frustration has taken hold of the 'Little Prince'.
Setién spoke about both it a press conference. De Messi said that he was not going to speculate about his future. About Griezmann, he took responsibility for the consequences of the Frenchman's substitutions.
With this panorama, Barça faces Villarreal. The pressure is on for Barcelona to get a positive result and go back to winning ways.