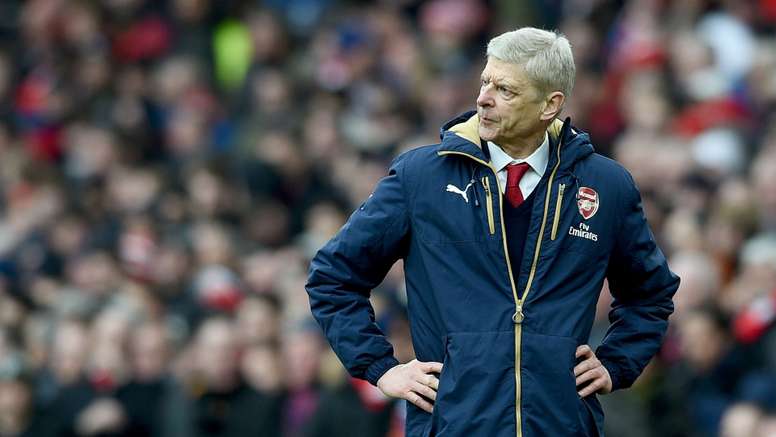 Social media erupts following Champions League draw
The Champions League draw has thrown together a number of mouthwatering ties for the last-16 round of the competition, but fans were more interested in taking to Twitter to poke fun at other teams.
Prior to the draw, the excitement was building...
Champions league draw. Feel like an excited kid on Christmas eve. UP THE CITY #lcfc
— Mark Goodacre (@MarkgLcfc) December 12, 2016
Excited to watch the @UEFAcom champions league draw of the last 16!
— Harry (@Harrrycmb) December 12, 2016
I've not been this excited for a draw since.... well the last Champions League draw! #LCFC #UCLdraw
— For Fox Sake Podcast (@FFSPod) December 12, 2016
But it was after the draw when things got going on social media...
While other supporters were jealous of Manchester City's draw against Monaco...
Mancity monaco wtf ..so lucky #UCLDraw
— Square Cut (@sportymoshai) December 12, 2016
Man City vs AS Monaco I'd say lucky draw but yknow
— Arsenal Man (@Arsenal4ever95) December 12, 2016
Others took time to make fun of Arsenal, who will play Bayern Munich, again, despite topping their group, while second-place PSG were paired with Barcelona.
Finish as group winner play Bayern Munich...
Finish as runner up play Barcelona.... pic.twitter.com/BW4qA4c8Bb
— 9jagooners (@9jaGooners) December 12, 2016
Hahaha bye bye Arsenal
— DYL (@Dylbala) December 12, 2016
Hahaha Arsenal drew Bayern AGAIN #UCLDraw
— Kyle Mastoloni (@KMastoloni) December 12, 2016
Lol ARsenal manage top group this time them still meet Bayern again hahaha
— Crazy Citizen (@samde_guru) December 12, 2016
I don't wanna hear that the champions ain't fixed for Arsenal hahaha what a joke ting
— AMONSHINE (@kakalente) December 12, 2016
Shock Arsenal got Bayern, that's actually a joke btw. How you gunna top your group and still get a top team
— ZIZOU (@kingstonWH) December 12, 2016
Poor Arsenal got Bayern Munich. They never catch a break
— DSGT (@DeadStockGrimeT) December 12, 2016
Leicester's Champions League adventure takes them to Sevilla, which for some is the pick of the round.
Buzzing for Leicester potentially the easiest draw
— JJ (@jamieltfc) December 12, 2016
Sevilla vs Leicester. Not too bad for Claudio Ranieri's men
— Bread&ButterFootball (@BBFootballUK) December 12, 2016
Leicester against sevilla tho.... hmmmm,anything can happen
— D Physiotherapist (@Eben_ikujeyisi) December 12, 2016