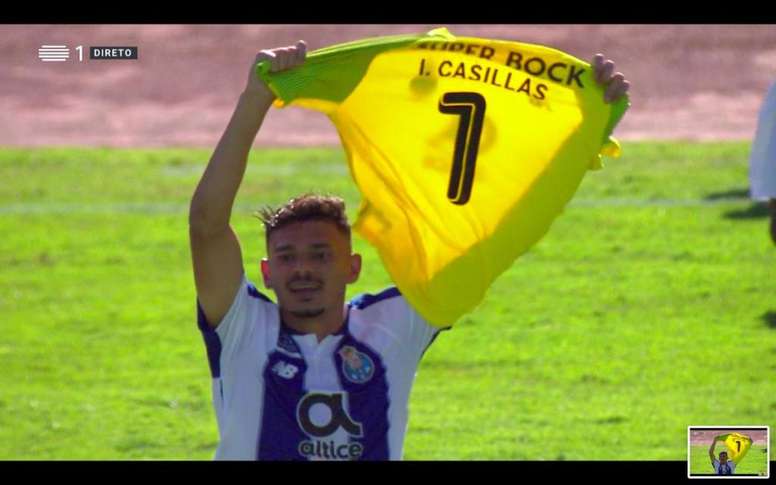 Soares scored and dedicated the goal to Casillas
The goal arrived in the 41st minute. The ball arrived at Hector Herrera's feet, who crossed it for Soares. He beat the Sporting Lisbon goalkeeper with a header.
A goal which got have been just another goal, but Porto converted it into a tribute to Iker Casillas.
The goalkeeper, who is unable to play after suffering a heart attack, wanted to be there for the game and his team appreciated it.
The Porto coach, Conceicao, was the first to lift Iker Casillas' shirt. Soares, the goalscorer, took the shirt and went to the middle of the field.
A very beautiful gesture towards Iker Casillas who, according to Portuguese media, was touched by the tribute. Casillas was moved to tears.
May 25, 2019