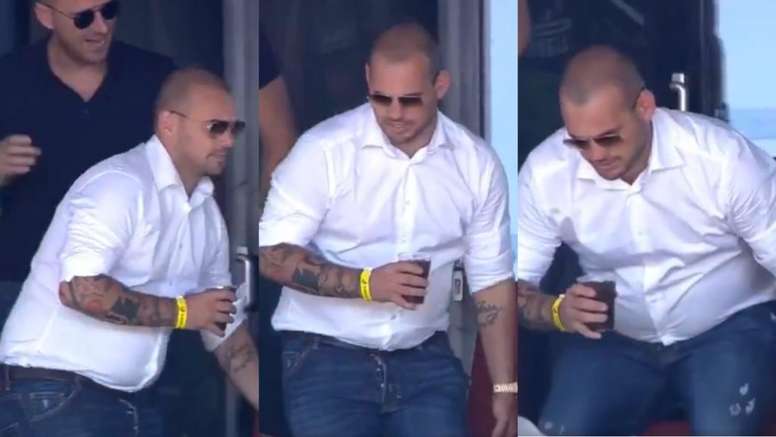 Sneijder stuns everyone with his physique just days after retiring!
Sneijder was sat in Willem II's VIP area to watch the match against Emmen. Even though he was not on the pitch, all the media attention was on him.
Because nobody was expecting Sneijder to look so different to how he was on the field of play. The Dutchman's belly was notably larger than usual.
Photos of Sneijder did not take long to go viral. "He's already enjoying his retirement," some people said.
Others have predicted how he will look in a couple of years time. He is even being compared to Maradona.
Sneijder announced on 12th August that he was retiring from football. It has been just two weeks since then and he has changed considerably.
August 25, 2019