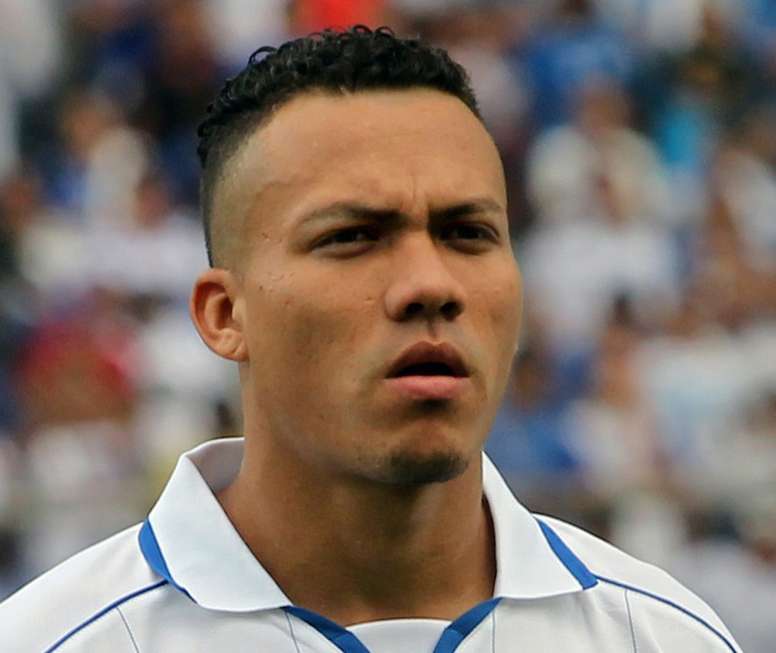 Slain Honduras star Peralta laid to rest
"You will be in heaven," the late midfielder's grieving mother Celina Sosa said at the service. "I pray to God that he open the way," she said.
Gunmen killed the 26-year old former Rangers player in a drive-by shooting Thursday in a shopping mall car park in the coastal city.
Peralta, who had been playing for Olimpia, the top side in Honduras, is the latest victim of apparent gang violence in Honduras, where gang warfare has given it one of the highest murder rates in the world.
Police were hunting for at least one gunman.
They said shortly after the shooting that they did not believe that robbery was a motive, because none of Peralta's belongings was taken.
Peralta made his name in the local leagues in the coastal city of La Ceiba and was picked for the Honduras squad for the Under-20 World Cup in Egypt in 2009. He was in the squad for the 2012.
He joined Scotland's Rangers football club in 2013 but returned home in January this year to sign for Olimpia, the most successful team in Honduras.