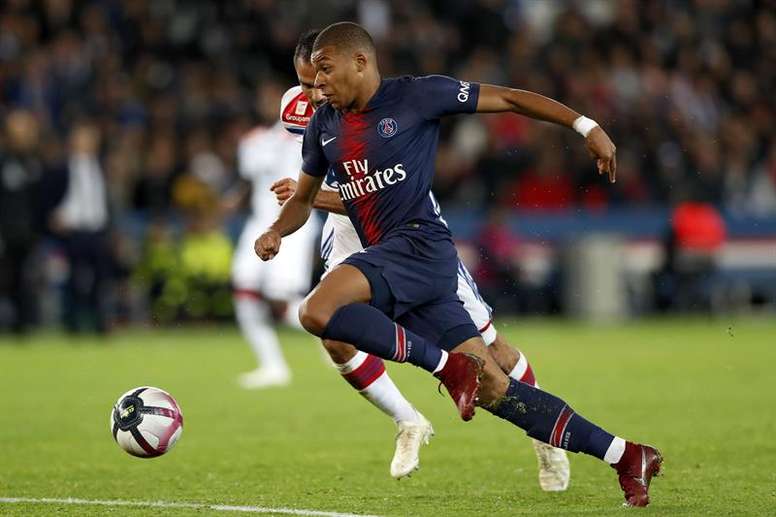 Sir Mo Farah urges Mbappé to join Arsenal
Just 24 hours after being one of the key men for PSG as they conquered Liverpool in the Champions League, Kylian Mbappé was in Utretcht, the Netherlands, to attend a Nike promotional event.
Also in attendance for the proceedings was Olympic legend Sir Mo Farah, who after asking for a selfie with the Frenchman, urged him to join his beloved Arsenal.
Long distance champions Farah has always shown his strong affection for the 'Gunners', and even went one step further, trying to encourage one of the world's best stars to join the club.
In the selfie, posted to his instagram story, Farah and Mbappé were seen smiling, with the additional caption: 'Come to Arsenal bro.'
Farah also posted a picture with some of the other stars at the event, including FC Barcelona Women's midfielder Lieke Martens, which can be seen on his main instagram page.
A post shared by Sir Mo Farah
Earlier this year, the PSG striker revealed that he nearly opted to join Arsenal in 2017, before opting to stay in France after he left AS Monaco. However it was not to be.
Instead, Mbappé joined French giants PSG, and has gone on to be one of the top talents in the game; scoring 24 goals and recording 12 assists in 36 Ligue 1 appearances last season.
The forward has also scored 6 Champions League goals for the 'Parisians' , as well as helping his nation France to win the World Cup in the summer, with four goals.