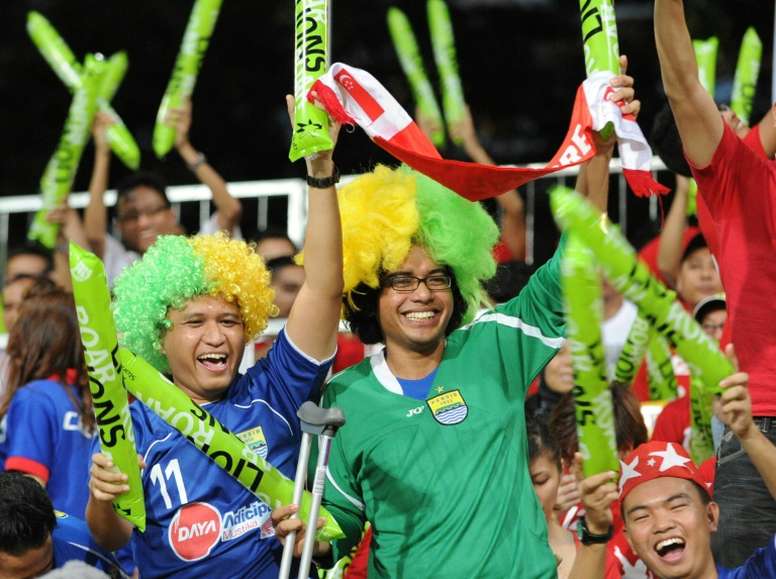 Singapore team booted out of Malaysian league
The decision ends a brief but successful stay by the Lions XII, who won the Malaysia Super League in 2013 and the Malaysian FA Cup in May after returning to Malaysian football in 2012.
Singapore had earlier departed the football scene in the neighbouring country in 1994 after winning the Malaysian league and cup double.
A statement posted on the Football Association of Malaysia (FAM) website late on Tuesday said a four-year memorandum of understanding signed with Singapore in 2011 will not be extended.
"This means the visiting team from Singapore that is Lions XII will not be playing in the M-League from the 2016 season," the statement said, without giving reasons.
FAM officials were not immediately available for comment, but the Malay Mail newspaper Wednesday cited deputy president Afandi Hamzah as saying the decision was motivated by travel costs.
"The biggest concern was the cost involved. It was not cheap travelling to and from Singapore and many teams found it difficult," he said.
Top Singaporean footballer Hariss Harun, vice-captain of the 2013 champions, said he feels "very sad" for the Lions XII players.
"You can just imagine all these confusion and uncertainties, all the questions going through (their heads)," he told AFP.
"We are talking about 20-25 players," said Hariss, who plays for Malaysian club Johor Darul Ta'zim.
"At this stage in the season, even if some of them or most of them go back to the S-League (Singapore league) clubs, they cannot negotiate what they want. I hope there's something that can be done to help the squad and help our team."
Former Asian Football Confederation general secretary Peter Velappan called the move "drastic" and warned it doesn't help Malaysian football, where corruption is a major problem and the national team is languishing at 171st in the world.
"It is a drastic decision. It is not in the interest of Malaysian football players nor ties between the two countries," the Malaysian told AFP.
Velappan said if cost was a factor in the decision, then cash-rich FAM could subsidise the travel expenses.
Recently, Khairy Jamaluddin, the country's youth and sports minister, told parliament that match-fixing was "shackling" Malaysia's attempts to progress as a footballing nation.
A 1994 scandal saw 21 players and coaches sacked and 58 players suspended, and in 2012, the FAM suspended 18 youth players and banned a coach for life for match-fixing.