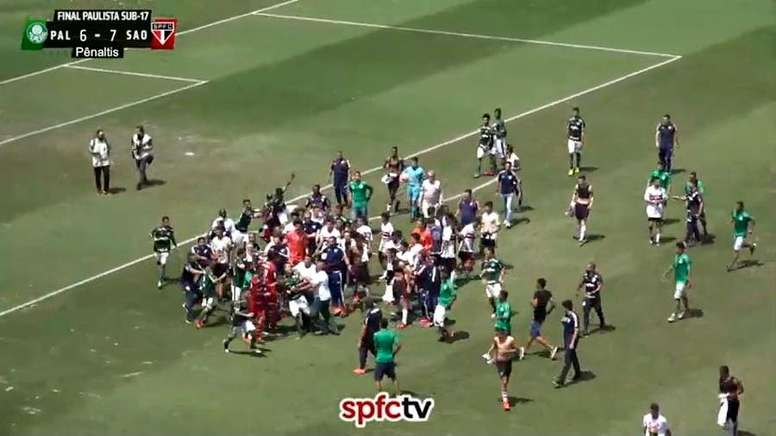 Shocking: mass fight in Brazilian youth game
Violence once again hits football. There are moments of tension in which footballers lose their heads.
In the U17 Paulista final, Palmeiras and Sao Paulo were completely out of order. The players were part of a huge fight on the pitch and an investigation has begun.
The governing body have cited three Palmeiras players after confronting the Sao Paulo players during their celebrations. Other members of the club have not been identified.
November 20, 2019