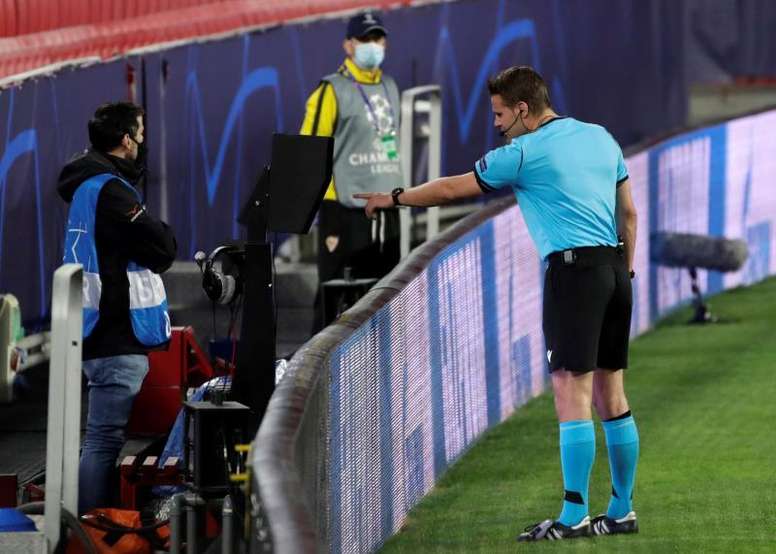 Sevilla v Chelsea to be first CL game with off site VAR
Remote VAR, with the VAR being done at UEFA HQ's in Nyon (Switzerland), will be used for the first time in the Champions League this Wednesday. The game will be at the Ramon Sanchez Pizjuan.
UEFA said in a statement that after successful trials with remote VAR, "it will be implemented for the first time officially during the Champions League game between Sevilla and Chelsea.
They also say that since VARs were brought in, most European leagues use centralised VAR.
The referee of the Sevilla v Chelsea match, Artur Soares Dias of Portugal, will have the help of Bruno Martins and Luis Godinho in the VAR.
In any case, there will be a back up VAR at the ground "in case there are connectivity problems". Italian officials Paolo Valeri and Ciro Carbone are the back-up VAR team.