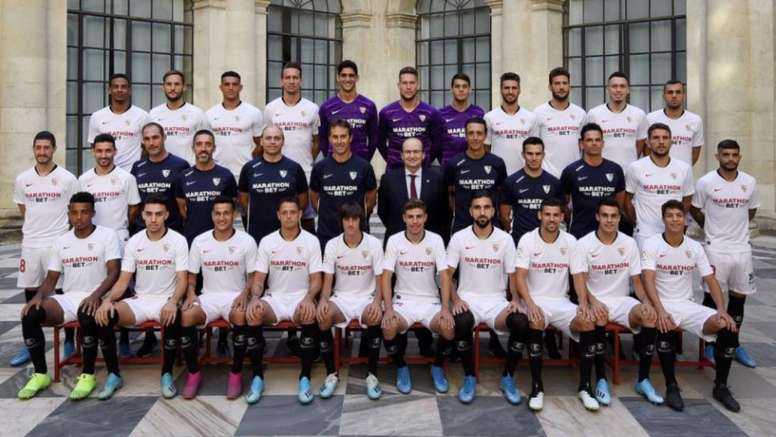 Sevilla take official team photo
Sevilla have a very exciting season ahead of them. After a good league start, they took their official team photo on Tuesday.
For the 2019-20 season, the place chosen to take it was the Archivo de Indias, as part of the commemorative events for the expedition carried out by Magallanes and Elcano in 1519.
The act was a total surprise for tourists and visitors who were in the centre at that time, who suddenly saw the Sevilla players appear.
1 de octubre de 2019