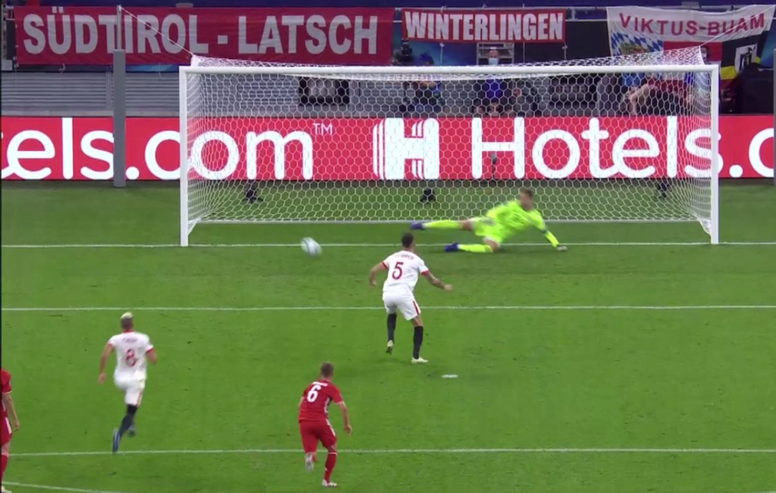 Sevilla strike first: Ocampos tricks Neuer with penalty
A final is long and no one considered Sevilla favourites. However, the Andalusian side went in front in the Super Cup through an early penalty that Alaba gave away.
The Bayern Munich player knocked down Rakitic in a jump in the box, and the ex-Barcelona player fell to the ground. The referee didn't hesitate and pointed to the spot.
Ocampos grabbed the ball to take it. The left-winger didn't have the nerves of a final and ended up beating Neuer sublimely.
The Argentine player put Sevilla ahead with a hard and low shot to the right of Neuer. The Bayern goalkeeper went the wrong way and Sevilla ended up celebrating the first goal of the European Super Cup.
September 24, 2020