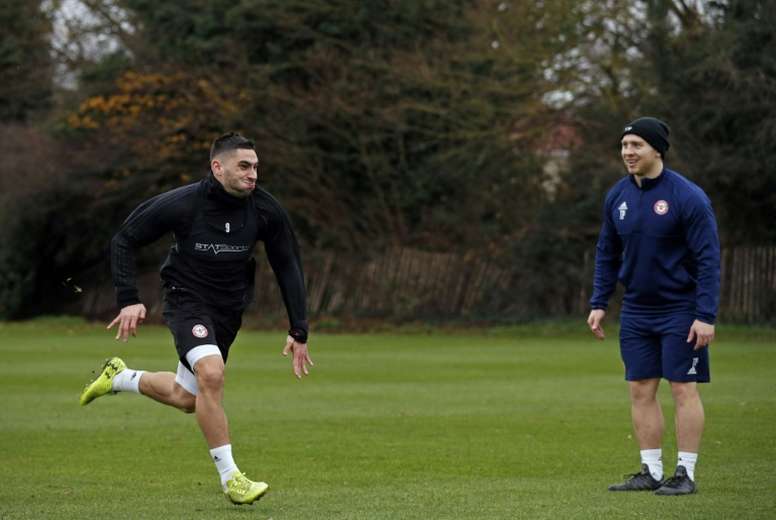 Sevilla begin talks to sign Neal Maupay
Neal Maupay has been at Brentford in the Championship for two seasons now. Last season, he made a total of 49 appearances with 28 goals and nine assists to his name, stats which have made several European clubs interested in him.
The latest club to join the list of teams interested is Sevilla, according to 'L'Equipe'. In total, Maupay has played for the Bees 95 times scoring on 41 occasions.
The ex-Nice, Saint-Etienne and Stade Brestois player could arrive in Andalusia in the coming hours since the aforementioned French paper, Maupay's agent is in Seville having talks with Sevilla over his transfer which would be around 10 million euros.
Neal Maupay came though the Nice academy before moving to Saint Etienne. He was there for a season and was then sent on loan to Stade Brestois in Ligue 2. He netted eleven times there which caught Brentford's attention. The Londoners bought him for two million euros and now he could leave for eight more.