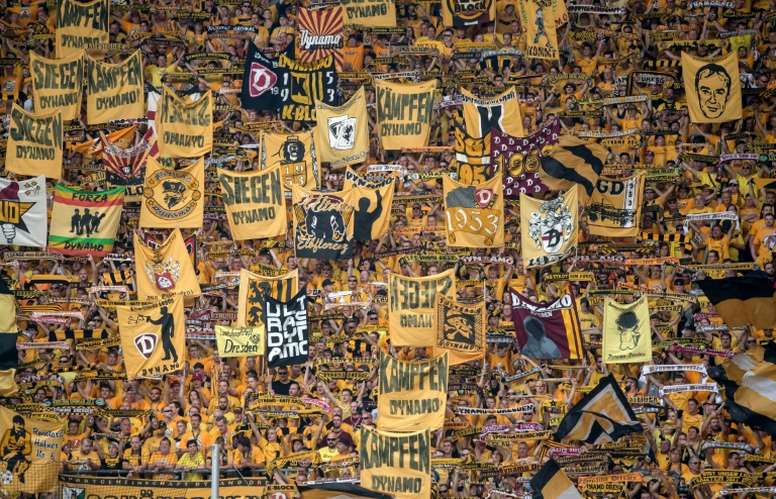 Severed bull's head costs Dynamo fine, fans ban
The gruesome incident occurred during Dynamo's first round win over RB Leipzig on August 20 with the head hurled from an enclosure of home fans.
The German Football Association (DFB) took a dim view in Monday's disciplinary hearing, especially as a number of offensive banners, with slogans aimed directly at RB Leipzig, were evident.
"What was on display on the banners was far beyond freedom of speech," said Hans E. Lorenz, chairman of the DFB's sports court.
On top of the hefty fine, Dresden must play their next league match against Greuther Fuerth on November 20 in front of some empty terraces with 9,000 tickets, of their stadium's 32,000 capacity, barred from sale.
This is not the first time Dresden have been heavily fined by the DFB for a cup game against top flight opposition.
The DFB banned Dresden from the German Cup in the 2013/14 season after their fans rioted at Hanover 96 in October 2012.
In 2011, similar trouble at Borussia Dortmund's ground saw Dynamo fined 100,000 euros and had to play a match behind closed door.
Dynamo prevailed 5-4 in the penalty shoot-out (2-2 after extra time) in the cup's first round on August 20 against RB Leipzig, who are backed by energy drinks giants Red Bull.