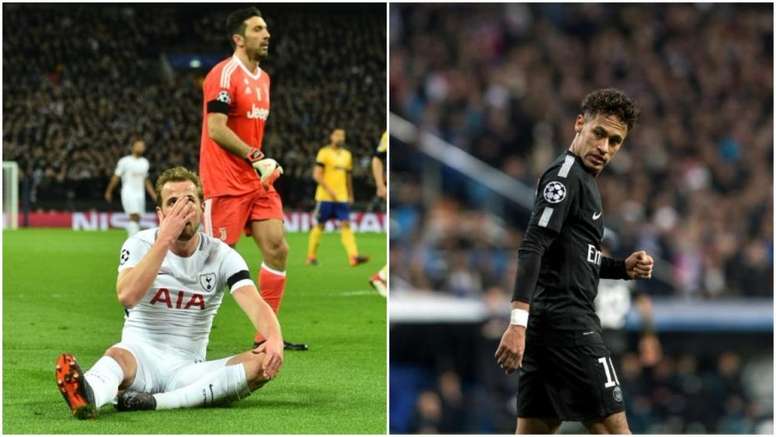 Seven strikers to replace the 'bbc'
Neymar's future, after scoring 29 goals in 30 apprearances this season, remains uncertain. Having recently arrived in Paris, nobody expected him to return to La Liga just one year later. Their premature Champions League exit changes that, and both Real Madrid and Barcelona refuse to give up on their dream of signing the Brazilian star.
Harry Kane and Mauro Icardi have also been linked with moves to the Santiago Bernabeu. The former, having scored 35 goals so far this season, is reported to be the clearest option after events recently transpired.
The Argentine, who has 18 goals for Inter this term, looked close to sealing a move to the Spanish capital in the January transfer window just gone, but speculation has since died down. Argentina coach Sampaoli even confirmed he came close.
Timo Werner also topped the list of candidates not long ago. His decline in form, scoring 17 goals this season, has alleviated pressure of RB Leipzig, always reluctant to sell the German striker.
Interest in Lewandowski (29 goals), Cavani (33 goals) and Aguero (30 goals) goes back several seasons. Since his days of banging in the goals for Borussia Dortmund, the Poland international has been object of desire for Florentino Perez. His on-field disputes with Neymar, made the Uruguayan a possible choice.
The City striker is in great form, but it seems his Madrid's chances of playing the former Atletico man are long gone. In fact, Aguero himself confirmed his wish to see out his contract at the Etihad.